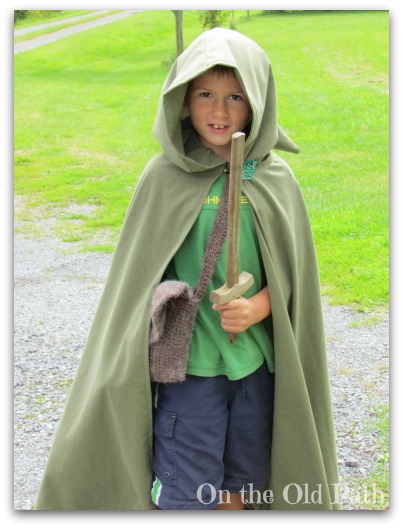 I am painfully aware at how horribly behind I am.  It will be almost miraculous if I am able to catch up before the end of the year…
Week 32
06/08/13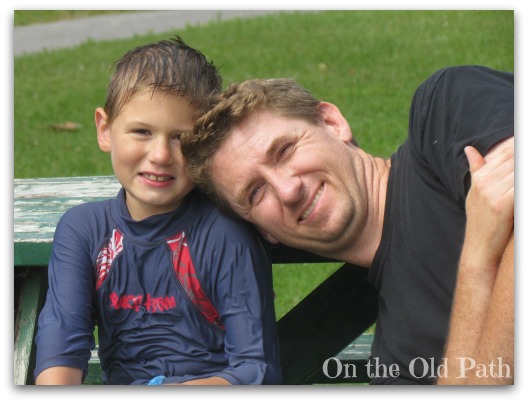 This has to be one of my all time favourite pictures from this summer.  We just decided it would be fun to pack up and go to the park, Elijah fished, the other kids explored the park and played on the splash pad.  I was doing some school planning and just brought it along with me.  It was a great day.
07/08/13    no picture
08/08/13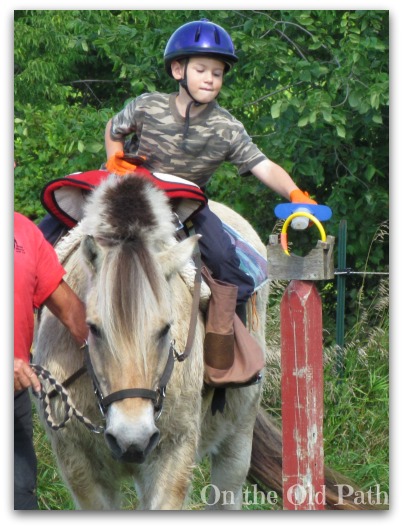 Some people may doubt what kind of impact therapeutic riding can have on a child, but we have been amazed at what it has done for Joel.  If your new to my blog, when Joel was 4 1/2-years-old he was diagnosed with brain cancer. After surgery Joel could not even sit up in bed, he went mute and had to learn to walk all over again.  When he did start to walk his legs were slightly spread apart and it was almost like he was bracing himself, he had extreme ataxia, and he was so stiff through the core.  When he started to talk again he was highly selective to whom he would speak to.  Joel would talk to Odee (the horse) and within a very short time he warmed up to the staff at the barn.  We also saw, within just a few lessons, how Joel's torso loosened right up, amazing!  His confidence has soared and I could never have imagined how greatly improved his balance would become.  In this picture he is riding up to the hoop and with a foam sword he is catching the hoop as he rides by.  He has come so far.  Thank you Brave Hearts!
09/08/13    no picture
10/08/13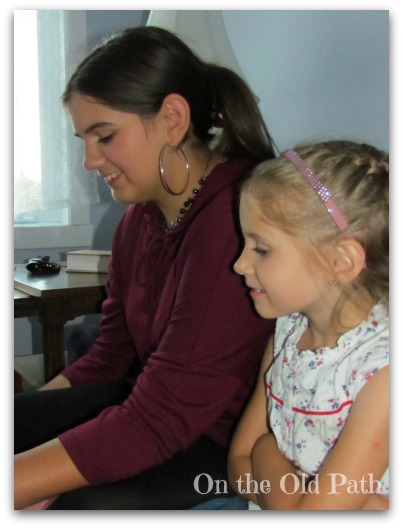 Taliah's birthday was on the 1st but we finally got together with family on the 10th.  Here she is opening a gift with Hannah looking on.  Notice the earrings?  She went on a shopping spree with Gramma and she picked these out for herself.  She was worried that I wouldn't like them.  I was surprised by them, I had no idea she liked big earrings.  I am sure if big earrings are as far as her self-expression goes, my mother would say I got of easy after what I did.  Now I will shock you all when I was just about a year or so older than her I shaved part of my head.  Yep!  Big hoop earrings I can handle.  Actually she enjoys beading and has made some really nice earrings and necklaces.
11/08/13    no picture
12/08/13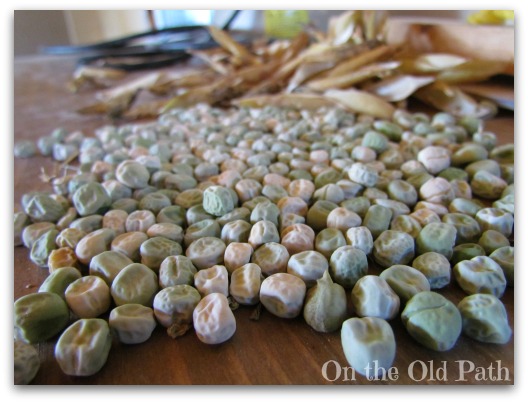 Dave and I are saving seed this year.  It is our first attempt to save seed.  (Well, years ago I did try saving tomato seeds but I never did anything with them so I don't think that counts.)  These are pea seeds and these were wonderfully sweet peas!
Week 33
13/08/13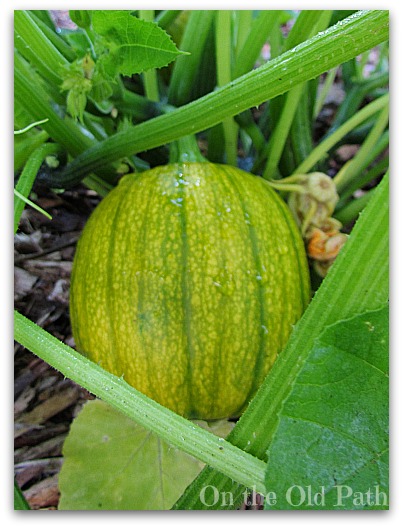 Pumpkin…
14/08/13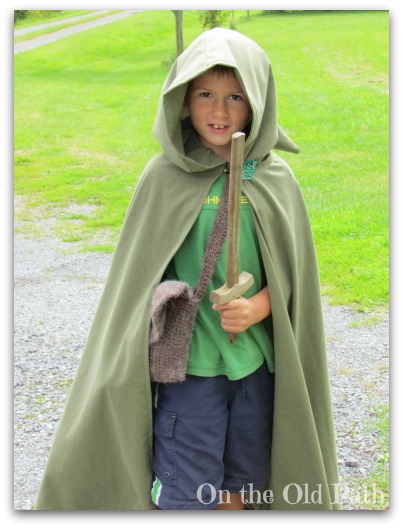 Joel's birthday.  Now he is eight so hard to believe.  He is on a quest of some sort, and for his birthday I made him this cape, and while it is hard to see, he has a satchel that I crocheted,  as well.
15/08/13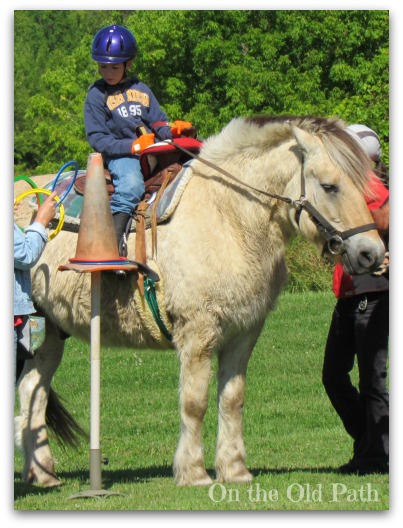 Another lesson with Odee, oh how that boy adores that horse.
16/08/13    no picture
17/08/13    no picture
18/08/13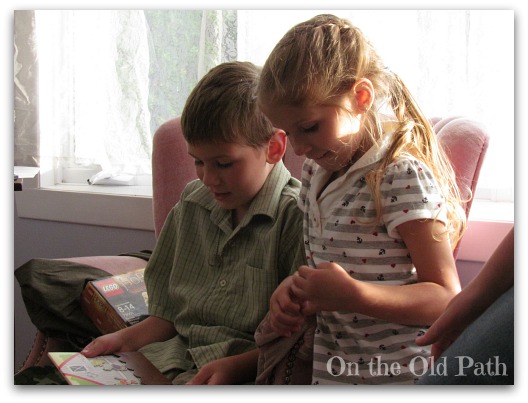 Celebrating Joel's day with family.  Mr. Steve always finds the best cards, this one had singing vegetables.
19/08/13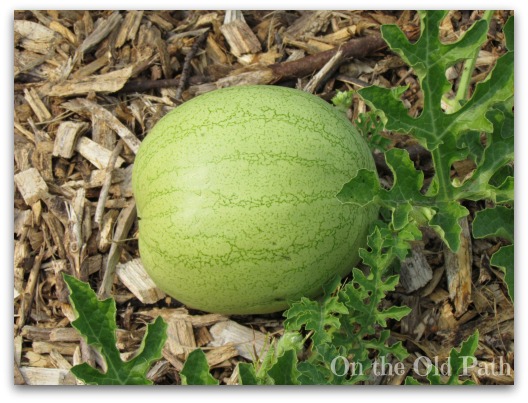 Watermelon…
Week 34
20/08/13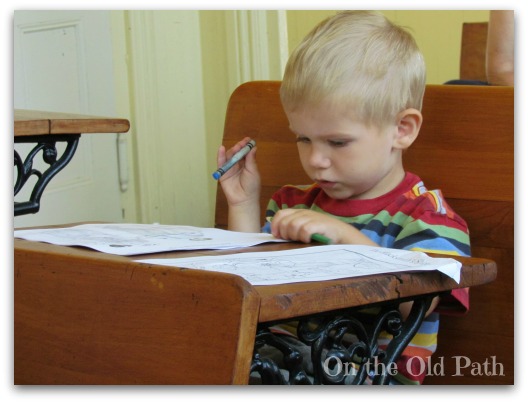 Our first homeschool field trip was to a pioneer village.  Samuel decided to join in and hopped right up on a seat.
21/08/13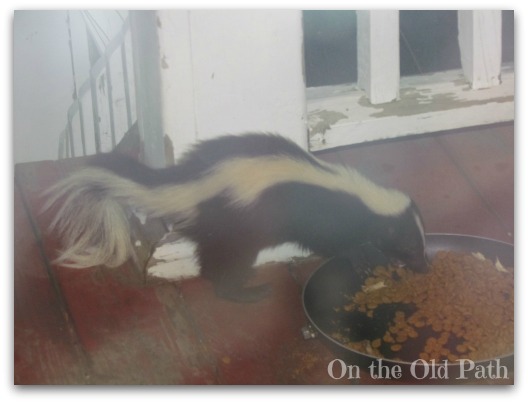 This was the only picture taken today, it appears blurry because it was taken at night with the door staying firmly closed!  That is our front porch and Monsieur Pepe le Pew is eating the cats' supper.  We have had several visits throughout the summer from our striped friend, however, my front porch is friendlier than I wish it to be.
22/08/13    no picture
23/08/13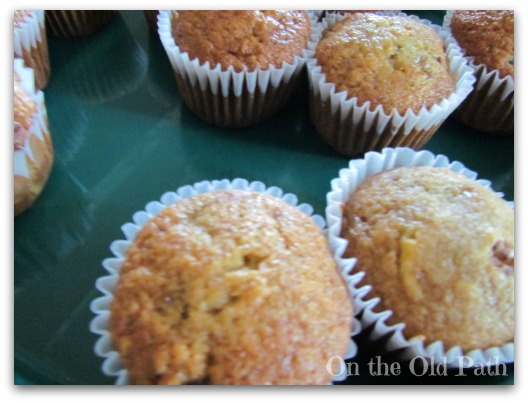 I have no idea who took this picture, but i am taking it as a complement that someone enjoyed them enough to photograph them.
24/08/13    no picture
25/08/13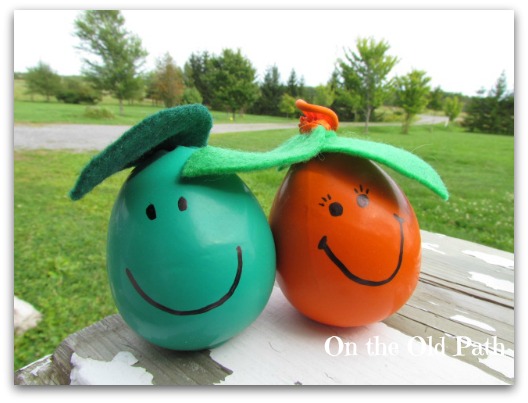 We were asked to do fill in for someone at church in Sunday School, it was last-minute and I was told they had been learning the fruit of the Spirit.  So as part of our lesson we made these little guys.  They are balloons filled with flour.  I told the children when they were finding it hard to be patient or self-controlled etc. they could give their fruit friend a squeeze and pray and ask Jesus to help them.
26/08/13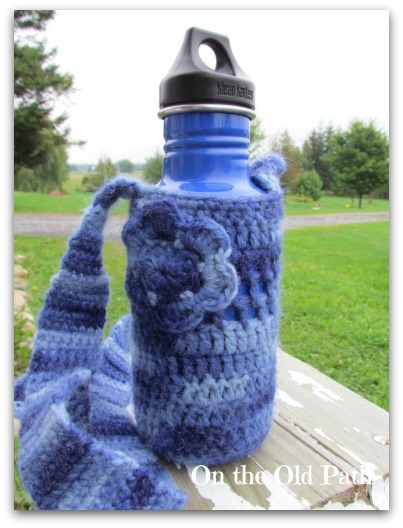 I crocheted this water bottle holder for Taliah.  I love the colours in it!
Week 35
27/08/13    no picture
28/08/13    no picture
29/08/13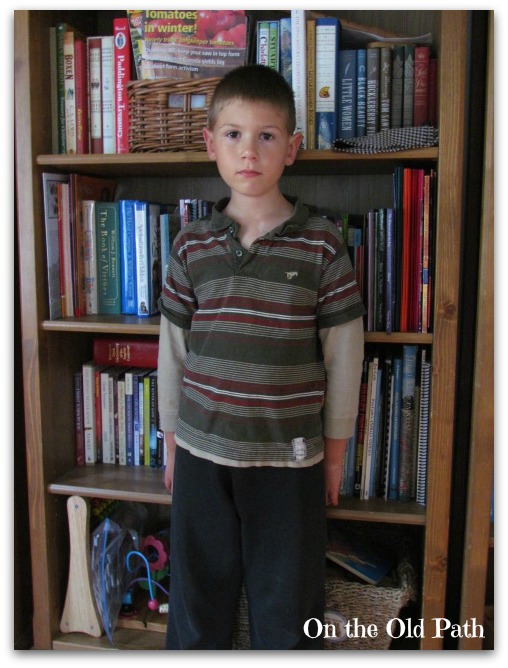 We were trying a course that will hopefully help Joel out with creating new highways in his brain.  I had to send in a video at the beginning of the course with Joel saying, "Hello."  I accidentally took a picture first.
30/08/13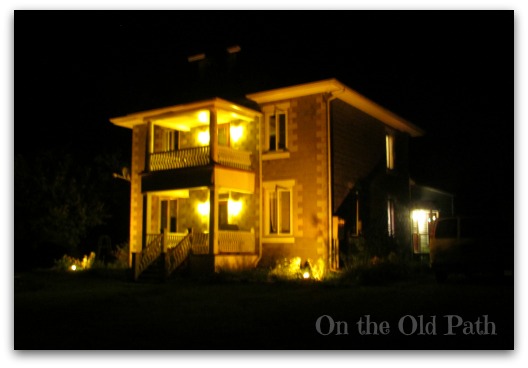 Dave had the idea of lighting up the house gold for September, which is Childhood Cancer Awareness Month, and he also took the picture.
31/08/13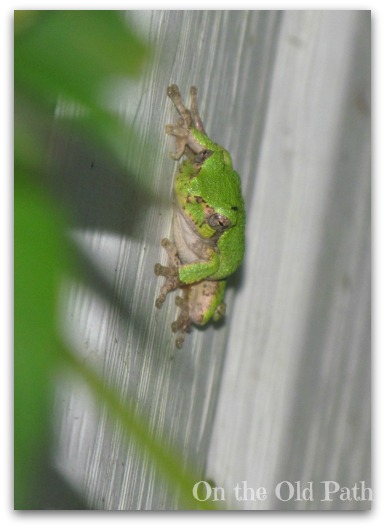 I am unsure who took a picture of this little fellow but he visited us several evenings and many times by the time the camera had been fetched he was not to be seen!  I am thinking it was Elijah who finally snapped his portrait.
01/09/13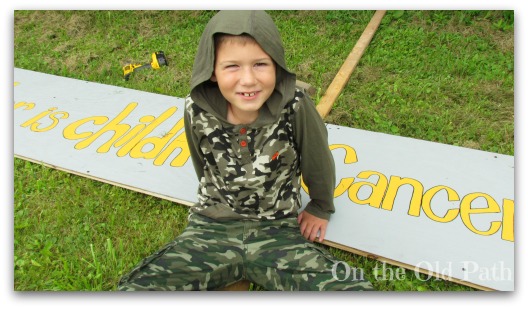 Joel in front of our Childhood Cancer Awareness Sign.  We were just about to put it up.  It is pictures like this that make me smile at just how far he has come.
02/09/13    no picture
Pin It