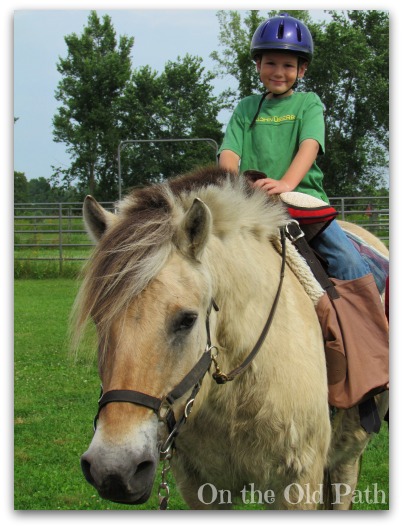 Week 30
23/07/13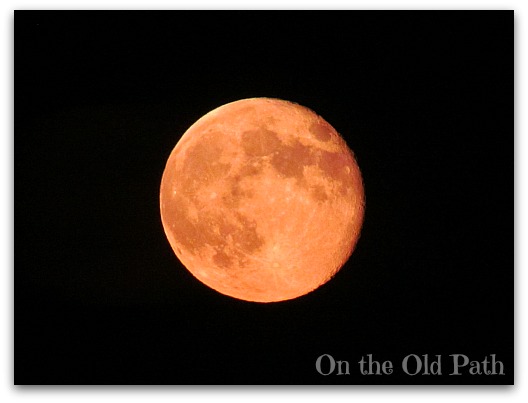 I know, I have a thing about moons, this one was just such a pretty colour I couldn't resist.
24/07/13  No picture
25/07/13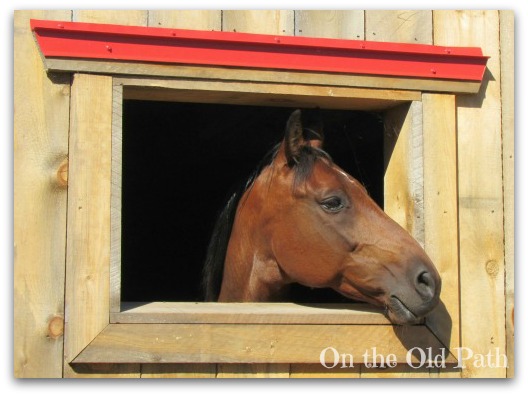 Lance was posing so nicely…
26/07/13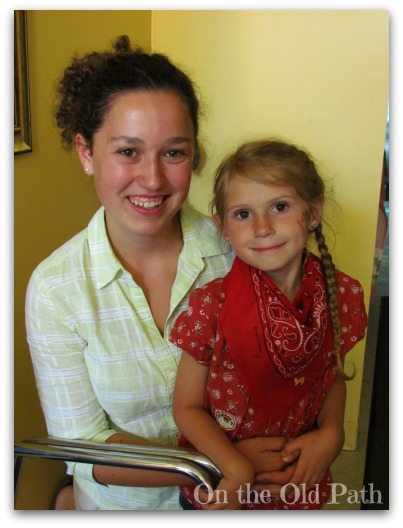 This week the children attended a camp put on by our local YFC, it was a VBS type camp.  With Joel's cancer and recovery I had never had the opportunity to put the children in a camp.  Joshua, Joel and Hannah attended their first ever camp or VBS. Taliah volunteered at the camp, leaving me with just my oldest and youngest at home.  This is Hannah with one of her favourite counsellors Lauren.  They all had a great week!
27/07/13   No picture
28/07/13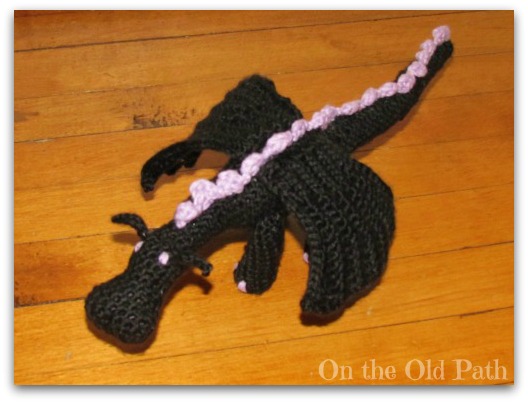 This is a dragon I crocheted for a young visitor we had staying with us.  Rumour had it that she fancied dragons and the colour black.
29/07/13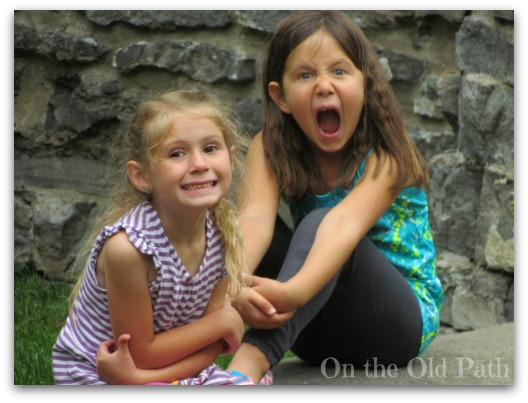 This summer our house has had guest after guest staying with us, and Hannah was thrilled to finally have a chum her age.  We had so much fun with this sweet girl and her Mom, Dad and baby sister!  Oh, I snapped a few pictures of these girls and had the worst time getting a good picture of the two of them, this one made me giggle.
Week  31
30/07/13    No picture
31/07/13    No picture
01/08/13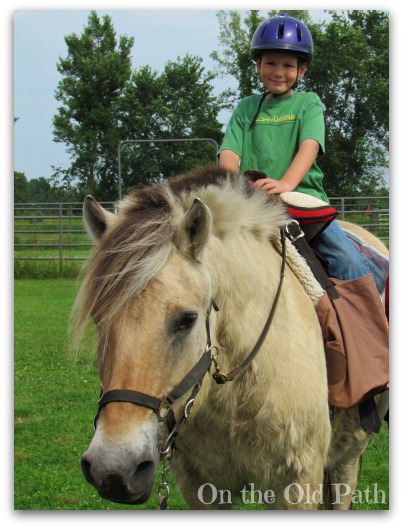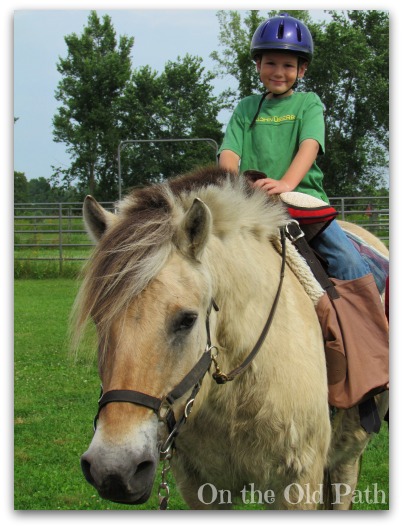 Back in the saddle and couldn't be happier!
02/08/13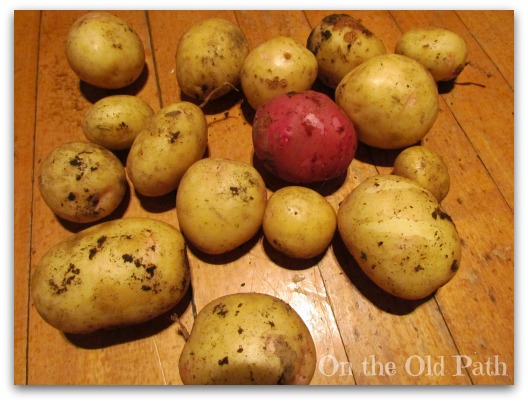 Dave took this picture of the potatoes he has been sneaking out of the garden.  A little smaller than we'd wished for but hopefully the rest will be bigger.  If we can leave them in the ground a little longer that just might help too.
03/08/13   no picture
04/08/13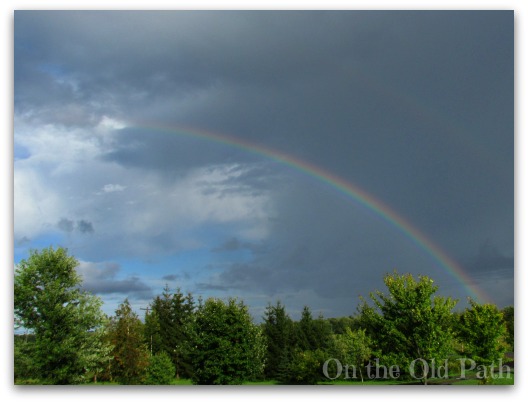 A rainbow, if you look carefully you can see the second bow in the top right corner.  So hard to capture the real beauty of it with my camera.  I do love how the grey sky makes the green all the richer.
05/08/13   no picture
I do realize that if this photo journey was being graded I'd be a dismal failure.  Hopefully, I'll pick up my game.
Pin It