Wrap up
WEEK 4 WE MADE IT, WOOHOO!  Happy yelling is permitted.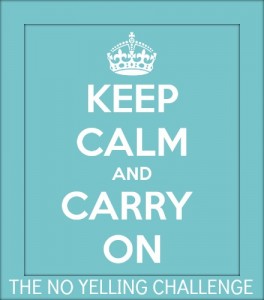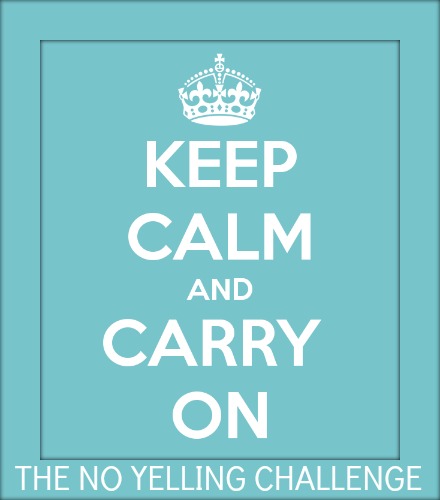 How did you do?  Have you taken time to slow down and see what really makes you tick?  What sets you off?  That is step one, figuring out what things bring you down the slippery slope of yelling.
Step two is praying about it, talking to your spouse about getting their support as you work at changing.
Finally step three, change what you can.  If you know lack of sleep is the biggie for you do what ever you can to get more sleep.  If yelling is a habit for you then it will take some time, and, of course, work.
I have a confession to make, I have already been working at this skill for a while before we had even talked about doing this challenge.  I found it rather ridiculous to be yelling at my kids to stop yelling at each other, so I knew I had to work at a gentle response.  One thing I did years and years ago, when Elijah and Taliah were my only two children, I printed out an 8 1/2 by 11 sheet of paper that simply says;
humble,
gentle, patient,
understanding &
peaceful 
Those were 5 things that I wanted my day with my children to be marked with.   I wanted them to see those attributes lived out daily in me.  It has hung in different houses (I laminated it) and has moved each time we have.  Currently, it is one of the first things I see when I wake up.  Perhaps there is something you could place in your home that could be a reminder to you, it could be anything.  I was able to get a necklace that I wore for a time to remind me to be patient with Joel's progress, it simply said patience on it and had a bit of a banged up heart which spoke to me of Joel's journey.  Whenever I would touch it, or one of the kids would, it would remind me that God has us right where he wants us and to continue to trust in Him.  You have to know I still want to rush things along with Joel, but the healing is slow.  Before I get too far off topic I'll stop there, but maybe it is a necklace, or a ring that you could call your gentle ring, it might sound silly, but little tangible reminders can really help to draw us back before we slip up.
It is my hope and prayer for you all that you will continue to work at this.  It is a challenge, that while only 4 weeks long, has value for a lifetime.
For I am confident of this very thing, that He who began a good work in you will perfect it until the day of Christ Jesus. ~ Philippians 1:6
One thing that this challenge has done for me that I didn't expect, is it has sent me down a path to a few more challenges.  As I worked at weeding out triggers, I found myself taking up a few more challenges.  I hope to share more about those with you in the near future.  Keep reading.
If you'd like to read the full series you can find them here; Week 1, Week 2, & Week 3.
Oh and don't forget to stop in at Ramblings of a Christian Mom and Simplify, Live, Love to see how they did with this challenge!
Pin It