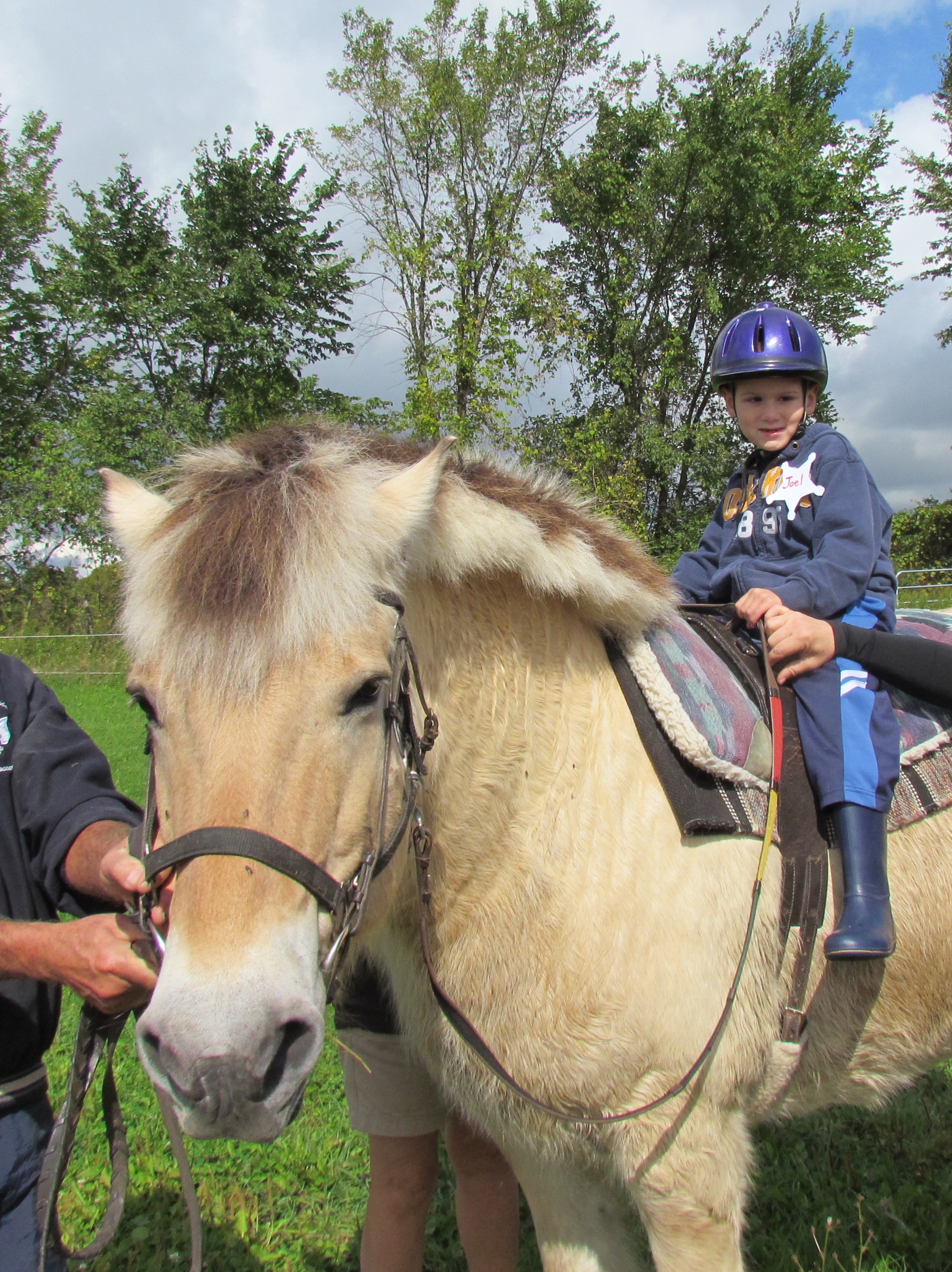 I would love to be organized enough to post daily and you never know one day I might be.  Last few days have been terribly busy with 7 appointments in 4 days… but… I have good news.  We finally got Joel's MRI results and his scans were clear!!  We can put that to rest until December when he has his next MRI.
Joshua and Samuel both had check ups this week and both boys are doing well.  It is nice to have some easy in and out appointments.
Joel would tell you that the big news of this week has nothing to do with MRI results and everything to do with his new friend Odee.  Joel was a little shy at first but now cannot wait to go visit his new friend again.  Odee is a Norwegian Fjord Horse,  and Joel has just started therapeutic riding and is absolutely loving it.  This will really help Joel with balance as well as loosening up through his torso.  When Joel had to learn to walk he was unlike a toddler who has no fear of falling.  He knew all to well that falling can hurt.  As he had balance and control issues when it came to walking,  to compensate he braced himself with a wider stance and walked more from the hip with stiff legs.  This has greatly improved but he still needs to relax when he moves.  Riding should really help with this.
Here are a few pictures of Joel and his new buddy Odee…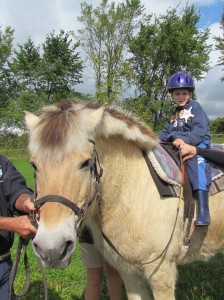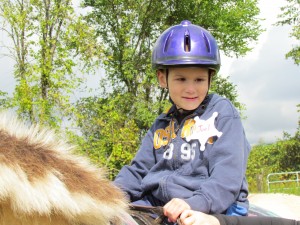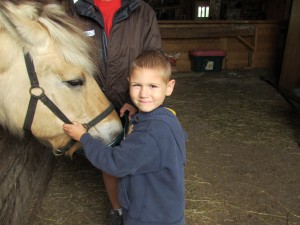 Can you tell they became fast friends?  Each morning Joel asks am I going to see Odee today?  His lessons are once a week I showed him on the calendar when he would get to go next.  Joel thinks it is almost unbearable to wait that long!  He has come such a long way I am loving all that hair!
Pin It