Yet another over do post my deepest apologies to Sylvi at Under the Cherry Tree for the delay in posting this.
About two months ago I was contacted by Sylvi about writing a promotional piece about her new Etsy shop.   I had to go and check out her shop right away, as I dream about perhaps being brave enough to open an Etsy shop one day too. I am so inspired by folks who have.  She has a lovely little shop full of quaint nursery wall art, children's decor, Birthday invitation, photography, calendars, and greeting cards.  All, "designed for your special little one with a lot of love!"
I came across a couple prints with sweet little sheep on them and one in particular caught my eye.  It reads, "Do not go with the flow."  Personally, as a person of faith I always feel like I am going against the flow, as it is my prayer that each of my children will embrace my faith as well, this really spoke to me.  Also, in the picture there are 3 sheep, 2 white and one black with a little red heart.  Again, I really loved the message that being different or unique is okay.
 (I grabbed this picture from Sylvi's Etsy shop as it is a far better picture than the one I took)
Not to mention that I just plain have a thing for sheep.  Perhaps it has to do with my love of the fibre arts…
Sylvi graciously agreed to send me a print, it arrived quickly and safely and was lovingly packaged too!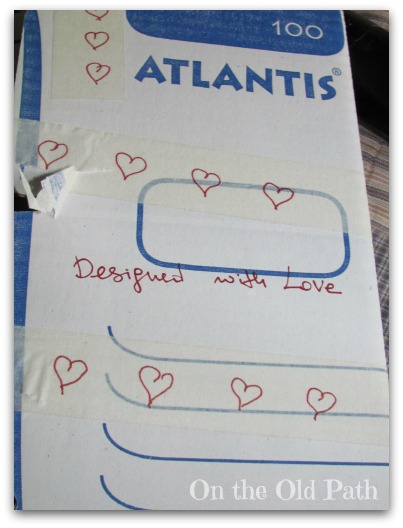 As we live out in the country it took me some time to pick up a frame to do it justice, and even then, where I ended up putting it is by Samuel's bed, but, his corner of the room is poorly lit and made for a disappointing picture.  Even when I moved it just to snap a picture I still don't think it captures just how cute the print is, here it is by Samuel's bed.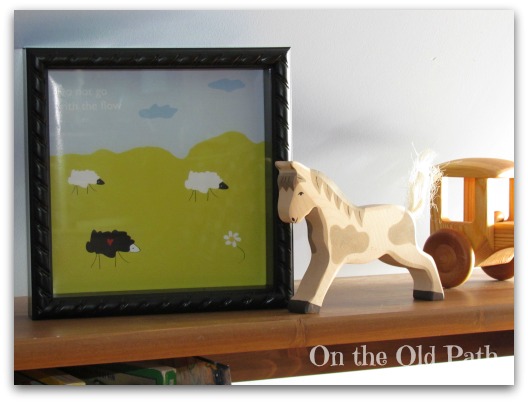 Sylvi has agreed to extend a 10% discount to all of my readers.  So head on over to her Etsy shop and check out all of her wonderful creativity.  All you need to do is enter Fallsale13 at the checkout.  This discount is only good till the 20th of October.  You can also find her on Facebook at UnderCherry Tree!   I'd love to know which one you like the most.
Enjoy!
Pin It