We are officially back to school.  Albeit,   it was a slow start.  I think the kids had more 'recess' then actual teaching time but it was the first day.   I wanted to make it a special day for them and I must confess I was not as organised as I like to be and I was hit with a nasty sinus/head cold.  I made a special little banner that says School Days on it to decorate with.
Then I decided to make the kids these Rolo Pencils.  I had seen them awhile ago online and thought they were too cute.  Should have pinned them because I could not find  how to make them.  I looked up the picture of then and winged it.  I thought I'd include pictures of the process encase anyone else would like to make them.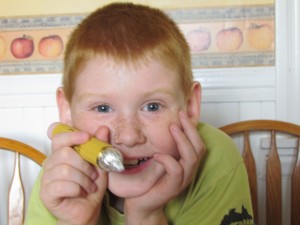 As I was winging it I didn't take measurements but I think you could guesstimate on it easily enough.  
Items You'll Need
Rolos (I used 5 rolls of Rolos)
Hershey Kisses
Paper the colour of a pencil and pink for the eraser
Some type of adhesive (I used glue dots)
Scissors regular and crimp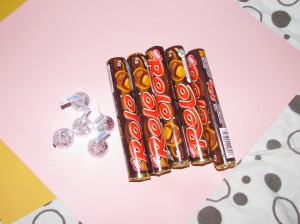 I started with the eraser using a nickel I made a circle and cut it out to stick on the bottom of the Rolo roll.  Then I cut a thin strip of pink paper to wrap around the end of the Rolos, but first I peeled back a portion of the wrapper to show the gold foil.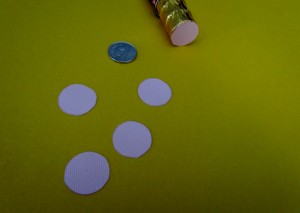 Next I stuck the Hershey's kiss on the other end.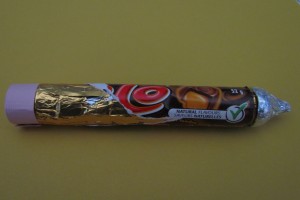 I then took my yellowish paper and sized up how thick of a strip I would need to cover the rest of the Rolo. I used my crimping scissors on one end to give the effect of a sharpened pencil.  I also creased the paper several times to look a little more like a pencil.  Finally I wrapped the Rolo in the paper and there you have it.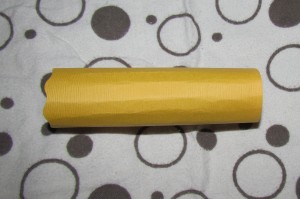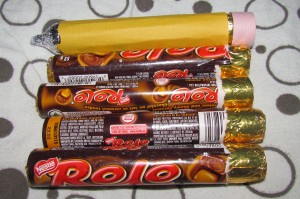 I wrote their names on them along with Back to School and the kids loved them.
Enjoy!
Linked to Raising Homemakers
Pin It