Okay, this is an easy one but, I have bought bread crumbs before and really no one needs to buy bread crumbs.  In our house no one is a big fan of the heels so we save those to make our bread crumbs.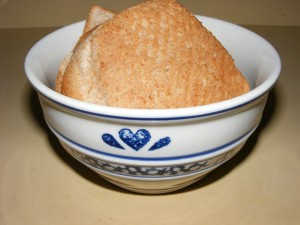 Once I have enough saved up I pull on our blender and blend up the heels into a nice pile of bread crumbs.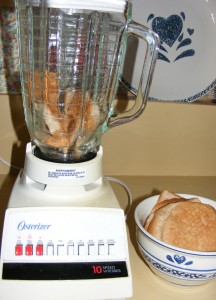 Once all the crumbs are blended I put them on a stone, and place them in the oven.   I usually will pop them in after I have cooked supper and then just turn off the oven and leave them in the oven as the oven cools.  This drys out the crumbs quite nicely.  If you want a very fine crumb you can blend them again.  You can also add a bit of oregano and garlic powder if you want Italian crumbs.
Finally, I place them in an airtight jar and use as I need them.  Since they have been thoroughly dried out they won't spoil or mold.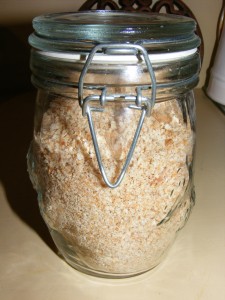 Enjoy!
Pin It