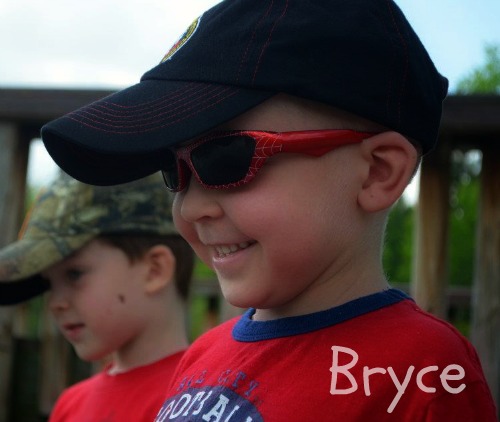 No one ever said life would be easy, or fair.  I believe most of us, if not all of us are born with a sense of justice.  We want things to be fair, and the truth is there is nothing fair about life.  When Joel was in the hospital we met lots of other cancer warriors, one of them was another 4-year-old named Bryce.  Joel got to room with Bryce once and we got to know Bryce and his family.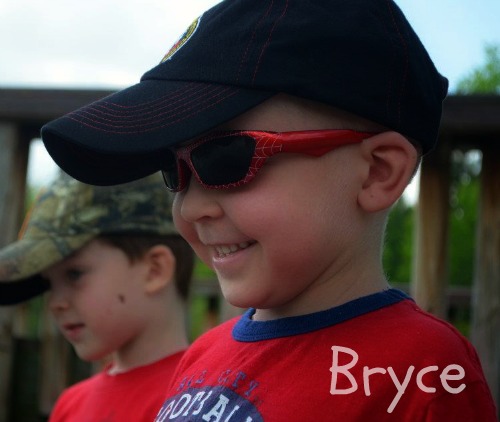 Bryce was diagnosed with a rare form of  Leukemia (PH+Leukemia) in October 2009 when he was only 4 (same age as Joel when he was dx).   Bryce had just begun to have some normalcy in his life when he recurred  in October of 2011.  He went through a horrible ordeal as he battled back.  Bryce was in the hospital from October till January when they airlifted him to another hospital to continue his treatment.  Only about 2 weeks ago Bryce finally came home, his family had spent 6 months living in a different city in a Ronald McDonald's House.  After about 9 months in hospital (not counting his original hospital stay) he was finally in remission and able to sleep in his own bed. (This is the very quick synopsis of a journey that no one wants to take.)
Sadly, last Thursday, just 12 days after returning home Bryce and his family were given the devastating news that once again his cancer has returned.
Really there are no words that properly express my anger at this monster of a disease.  Like Joel, Bryce turns 7 in August, so you know when I look at him I am painfully aware of the horror his Momma (and whole family) is going through right now.  They are living my worst fears.  I can't look at Joel without praying for Bryce.
Bryce truly is an amazing little boy!  He is the awesome big brother to two little brothers, Mason and Colby.  When you have cancer it affects the whole family, extended family,  and friends.  This is a family that carries HOPE with them.  That loves and prays and cares for all the other cancer kids they meet through this journey.
Please lift them up in prayer, pray for strength in the days ahead of them.  Pray for courage as they battle on.  Pray that their HOPE would not waver, for peace and rest when they are weary.  Cancer is a tough battle, but each time you come back fighting you have to fight harder.  Pray for fight for Bryce. 
Pray for Bryce!
Pin It