Welcome to Hand & Homemade Mondays, a weekly link up of all the creative things we have been up to.  Feel free to share anything Hand or Homemade.  It can be something you have sewn, knit, crocheted.  A painting, a piece of furniture you re-finished, woodworking, you name it.  It can even be a new recipe you have tried.
It continues to blow snow around in our corner of the world.   We have had our fair share of blustery days.  I am sure you have all heard me remark on how I am a great starter and not always the best finisher.  Well, this link up is helping me get to all my started projects and finishing them up.  I had set out to make my three oldest boys new scarves, nothing too complicated, just something that would offer pure warmth.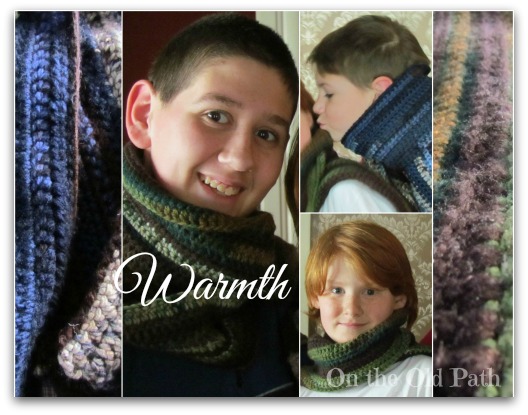 I used my 'Simple Crocheted Scarf Pattern' for the boys' scarves.  I wanted to get a group shot of them in their scarves.  Even at 16, 10, and 8 it is still hard to get a shot where everyone is looking.  Candid shots are always better than posed.  This is as good as it got!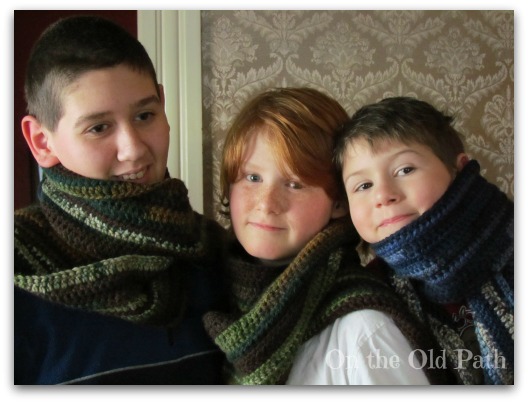 At least the scarves cooperated…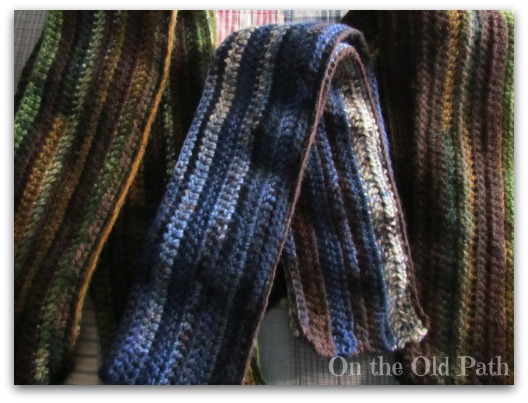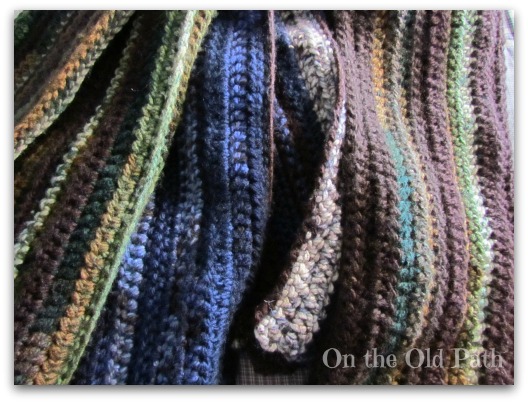 So tell me, what have you been creating??
Pin It