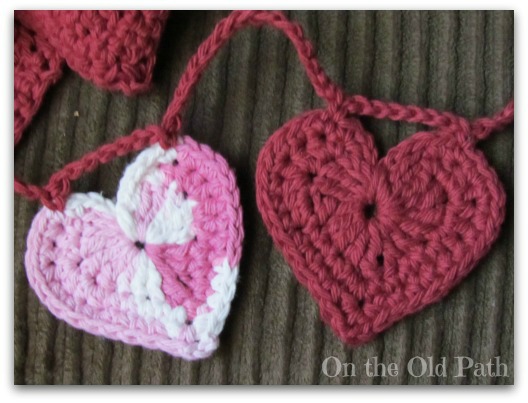 I have been wanting to make a weekly post about 'Homemade' items.  Lately we are always making something around here.  It is with much fear and trepidation that I even consider doing a weekly post.  Those who read here often know just how well I do at weekly posts.  Last year was a rather pathetic blog year altogether.  I have high aspirations for the rest of this year.
The plan is this, I am trusting that I will share weekly what we are making.  As I take inspiration from others I'll add a link at the bottom.  I truly hope others will share what they are making.  However, even if I am the only one doing it I still want to document our progress as the kids are all getting older and making things too, I will be including their projects as well.
Feel free to share anything Hand or Homemade.  It can be something you have sewn, knit, crocheted.  A painting, a piece of furniture you re-finished, woodworking, you name it.  It can even be a new recipe you have tried.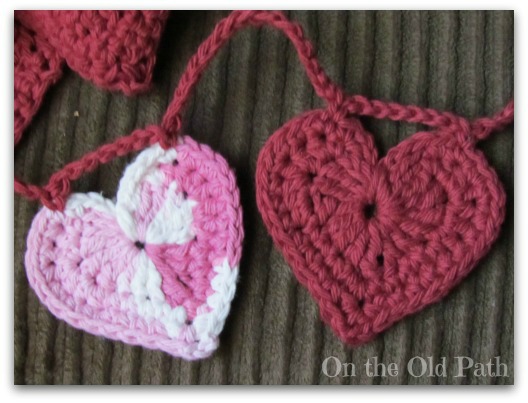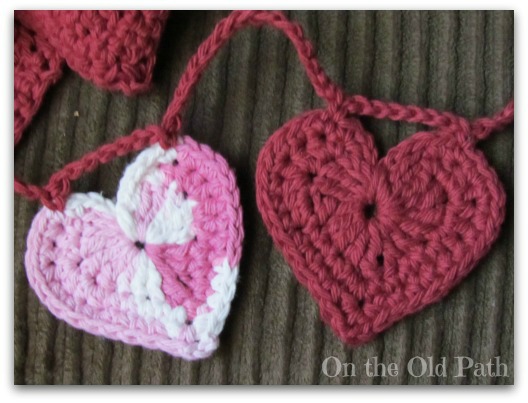 To start us off this week I thought I would share the crocheted hearts Taliah and I have been making.  I found a beautiful pattern over at Sarahndipities.  We have used these hearts to decorate baskets and other things.  They would be cute on a hat or a hair-band. We also made them into garlands.  I made my garland a bit different from how Sarah describes hers.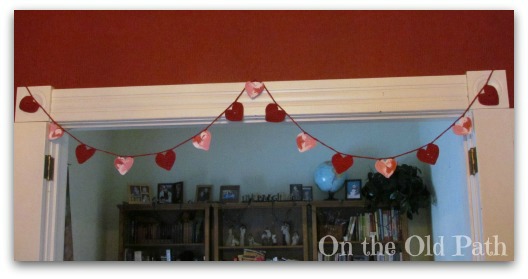 I chained 2, in the first chain (farthest one from the hook)  single crochet 5 times, slip stitch together this gives you a little circle.  Then proceed by chaining 10, then single crochet on the top of the heart.  When you look at the top of the heart you can see the chain stitch coming out of the middle of the heart and then on the bump I crocheted in the second single crochet.  Chained 7 and then single crocheted into the second single crochet on the top bump. Chain 15 and then repeat.  Continue adding hearts when you have your garland the length you want end by chaining 12, in the second last chain add 5 single crochets slip stitch to make your circle, and your done.  If that was not straight forward please leave a comment so I can make it easier to follow.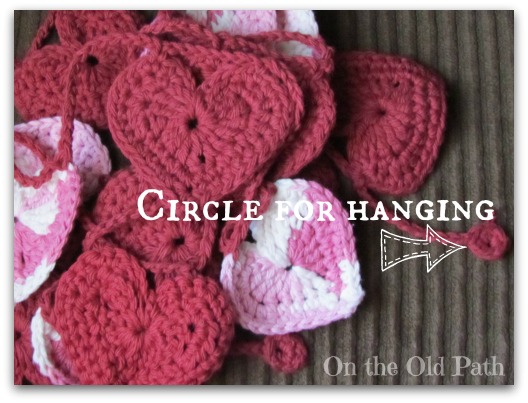 Hannah has recently learned how to hand knit, (thanks to her older sister.)  She has been busy making snake scarves. Here she is wearing her first snake scarf.
Looking forward to hearing what you're making!

Pin It