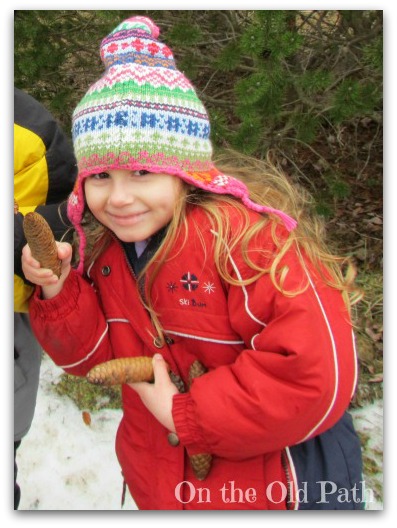 I have recently been rubbing online shoulders with a few other blog Mom's and we decided it might be fun to pick a topic and all write about it and then link to each others blogs so that you could read 3 different perspectives.  I thought this sounded like fun, so I said sure.  The topic that was suggested was, a reflection on this past years homeschooling.  Homeschooling that makes sense we all homeschool, so why not write about that?  Gulp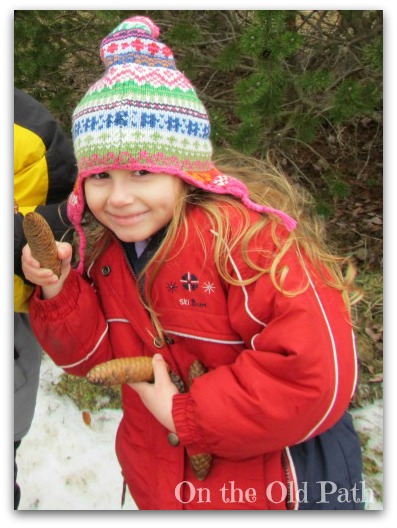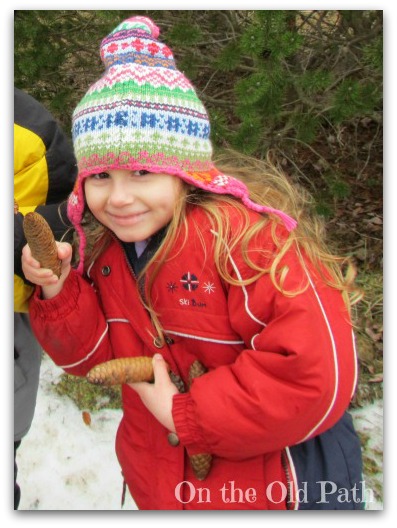 I have joked before with friends that maybe I should write a book about, 'Homeschooling When Everything Goes Wrong.'  Or 'Homeschooling Kids That Don't Fit the Mold.'
I do not feel like my children, or myself for that matter have ever fit into the traditional homeschool model.  From the beginning of our homeschooling career it was clear that my children did not learn the same way other folks children learned.  Welcome to the wonderfully challenging world of learning disabilities. (First disclosure)
Dyslexia is very prominent in most of my children, which makes the way we approach things different from how most people would approach school.  Joshua has a milder form of dyslexia but he seems to have other issues that I have learned to work with.  I remember when he was first starting out in Math, he could count, but when you would write down the numbers once he got to 5 he just couldn't remember the names of the numbers.  Yet he could add.  You could write down 9+ 12=  and he'd get 21 yet he couldn't name any of the numbers in the equation.
But you want to hear about this year…
Well, in many ways it was less than stellar, and in other ways, it was great.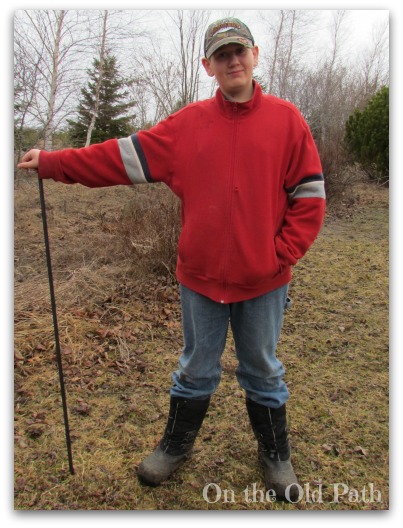 To be truthful I found us floundering this year.  My older kids were moving through the motions, but there seemed to be a lack of enthusiasm about school.  Joshua just plugged away, and Hannah greeted me each morning with, "Is it time for school yet?"  Of course, we also have a busy toddler – Samuel who wants to be a part of what we are doing.   And Joel…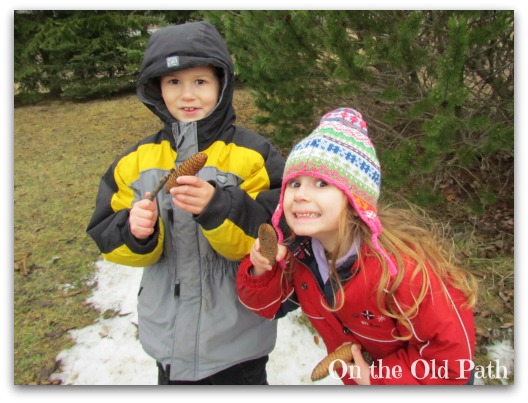 (Second disclosure)  I have wanted to write about this next part of our journey but had wanted to have a better grasp on it before I did, yet, I can't write about this year without including this part so I hope it make some sense.
It has been at least a year perhaps more since I began to run into Waldorf Learning.  I would follow a link for a crochet pattern and it would bring me to a blog written by a Waldorf School family.  I would be Googling craft ideas, a recipe, green living etc. at every turn I seemed to run into Waldorf schooling.  (I even have a cousin whose daughter attends a Waldorf school.)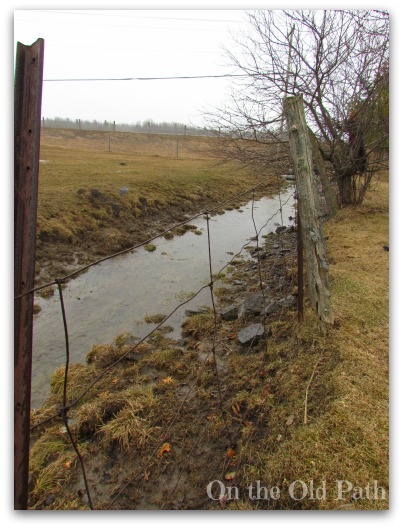 One of the first things that intrigued me was all the story telling.  Even Math was presented through story.  The second thing that I liked was the beautiful artwork.  I remember thinking perhaps this might be the way to teach Joel, as he loves stories.
In late fall Joel had his most recent Neuro-psych evaluation (part of his oncology protocol) and in early December I went to meet with the doctor who did his evaluation.  I knew the results where not going to be fantastic.  Dave and I have seen first hand the damage brain surgery, radiation and chemo can have on  a young developing mind.  I was sure I had prepared myself for what ever she had to say, after-all this was not his first evaluation.  As she began to explain the results, I had a question, for the life of me I can not even remember what I asked, but I remember her stopping and making eye contact and saying, "Before I can answer that we must discuss this part," she flipped the page of her report and read to me, …because of the results of the various tests, Joel now fell into the category of developmentally disabled, a condition previously known as mentally retarded.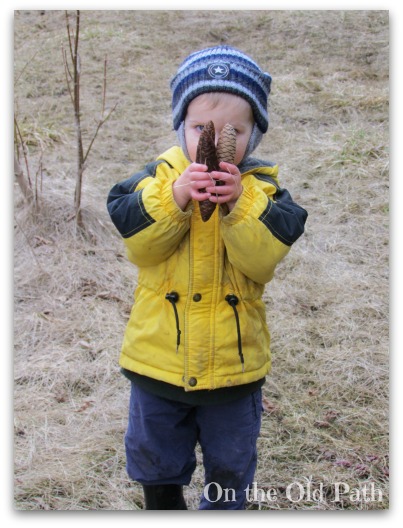 I heard her words, I knew what they meant, I knew a year earlier I would have said, .."but you don't understand I had a perfectly normal little boy, they broke him while trying to fix him, he had all this potential, doesn't that count for something!!!"  Yet now, I know that I can no longer look to who Joel was, I do not know who Joel will become, but I do know who Joel is today and that is where I have to focus.  As I took in what she was saying, those words hurt, they cut deep into my Momma's heart, 'mentally retarded.'  I could feel my eyes wanting to fill up with tears but I just said to myself, 'suck it up girl you'll get through this, you can go home and cry,' and then she looked into my eyes and said, "I can see this is all very hard to hear."  Great, so much for sucking it up, I could feel the first tear roll down my cheek.  I told her the results were not a surprise,  but that it was just hard to hear.
As she continued giving me the different percentiles for the different areas that the tests covered >1% (how do you score less than one percentile)  2 percentile, 12 percentile, 3 percentile.  A quick refresher course in percentiles, between 25-74 percentile is your  normal range, with 50 percentile being bang on average, 24 percentile and under shows learning disabilities,  and 75 percentile and higher puts you into the genius levels.  Cognitive, processing speed, memory etc. Joel scored very low.  When it came to memory Joel scored very poorly.  Yet then his doctor looked at me and said, "There is no explanation for this next result.  We can not explain why Joel scored so poorly on the other memory components and did so well on this section it just is not a typical result."  When a short story was read to Joel he had to retell as much as he could. (Keep in mind this is a child with speech issues, so this is a challenging task for him.)  Joel scored in the 75th percentile.  After a half hour delay there is an expected drop in what a child will be able to remember and that was reflected in Joel's score, he scored in the 50th percentile that in still average!  Joel remembers things when they are presented in story!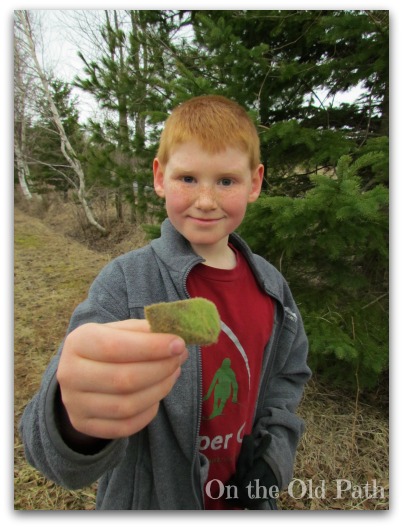 I decided I was going to look further into Waldorf Learning, as I had already been feeling lead to look into it this was the confirmation I needed.  I came across Melisa at Waldorf Essentials.  I sent off an email to her explaining Joel's case and how I wondered about if Waldorf learning might be a good fit for him.  I also expressed some concerns because of our faith, and she responding quickly and mentioned that she had suffered a brain injury at one point and also has a child who has learning issues as well, so while she may not have walked our exact path she has had her share of struggles.  She offered some ideas right away and so began our journey into a Waldorf education.
If you have never heard of Waldorf living or learning before it is based on a model that Rudolf Steiner began in 1919. At this point I feel terribly inept at describing it and I hope to write what our schooling now looks like in more detail but I believe that will be a bit of a process as we settle into our family's own rhythm with it, so more to come on that topic in the future.
I will say this much, first and foremost, we are a family that follows Jesus, and if I feel anything in any curriculum that we have ever used or will use compromises that, I omit it.  There are some people to whom the writings of Rudolf Steiner have become almost a religion to them, and I am sure to them we would not resemble a Waldorf family at all.  That is totally fine with me, I am taking the pieces that work for us and we are using them.
I can say this much, it has been an adjustment and we are all still learning and adjusting as we go, but my children are enjoying school again, all of them.  We haven't been at it long enough for me to tell you if I am seeing improvements in Joel.  I do think he is dealing with some new side effects from treatment which I wrote about here, but I am very hopeful that this is a way for Joel to connect with learning.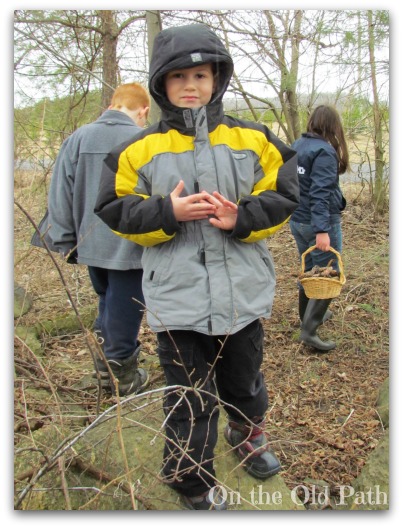 Waldorf learning is very connected to nature and the rhythm of the seasons, and we have always been a nature based family.  From nature walks, to gardening and small scale farming our family is fascinated with all that God has created.  Our schooling style had already been largely influenced by Charlotte Mason, who strongly advocated children getting outdoors and keeping a nature journal, so in many ways the two marry up nicely and this has given us an opportunity to continue in that bent through a slightly different approach.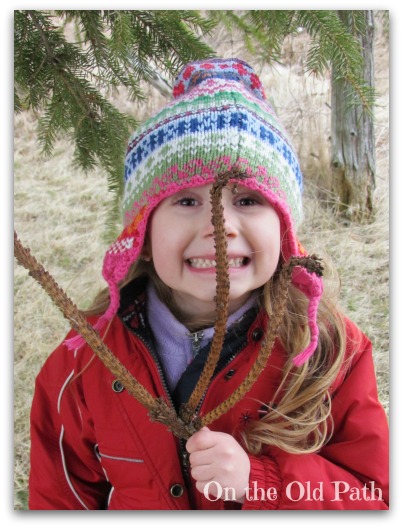 The pictures in this post are from April 16th as we romped around our yard collecting pinecones from the different trees.  We talked about the trees and the cones, and many comparisons were made.  We dropped them into the creek and made hypotheses about who's pinecone would float the fastest.  We looked closely at the bark on different trees, we exercised, and danced on the last patch of snow!
Afterwards, we went inside to warm up and had some lunch, we picked up some books and snuggled in together on the couch, and read.  Some of the pinecones ended up in the girl's room and I spied Hannah playing with her pinecone family.  Other pinecones have been used as counters in Math, and others just became decorations.
I apologise for the length of this post but to me homeschooling is so intertwined with life that it is hard to separate one from the other.   If I am to review our homeschooling journey from this past year it touches on so many parts of our lives.  We have simplified our approach to learning in many ways, and that has had a ripple effect as we have further simplified our lives, and I already thought we lived a pretty simple life.
Other ways in which we have been learning, we continue to do a lot of read alouds which is one of the ways we take in a lot of our History and Geography.  Often we also learn through what we are busy with.  We have learned various things about bugs and plants as we work on our garden.  The kitchen is a constant classroom.  The children learn as they help a younger sibling with there letters and numbers.  They learn hospitality as we host different groups, meetings, family and friends.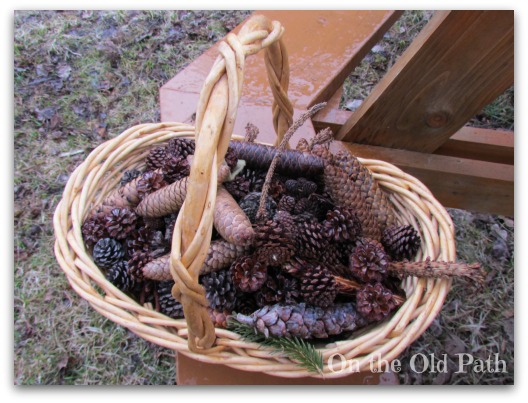 Dave and I are still learning, and as we learn new skills we work on passing those things on to our children.   We do not take a break for summer, we do less in the way of formal learning but as life does not stop, neither do the teachable moments.
For a peek into two other Homeschools be sure to check out Savannah's blog at Ramblings of a Christian Mom. Savannah writes about her family's adventures while homeschooling her 4 children and homemaking in Eastern Ontario, leaning on Jesus along the way.  And Michelle at her blog Simplify, Live, Love.  Michelle is a homescholing Momma of 4 who writes about her family's adventures trying to build a sustainable homestead in Eastern Iowa. They are self-employed, and try to be a green family. Who try hard to balance wants and needs while being frugal without being cheap.
Pin It