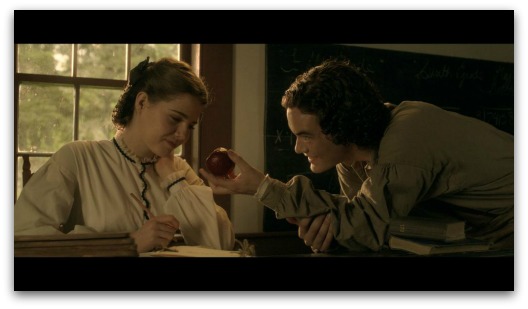 I have never done this before on my blog but decided to take a small step of faith and tell you about a movie I have not even seen.
It is called "Copperhead" and I was approached, as a homeschooler,  by the movie's promoter,  that this is a film that might be of interest to me and would I consider sharing the preview for it on my blog.  I have only ever endorsed movies that I have first watched so that I can be sure of what it is I am throwing my weight behind.  I cannot say "This is a great movie that you need to see!"  as I have not watched it, but I can tell you that Dave and I have been looking for a movie to watch together for a long time and nothing that has been in the theatres has been of interest to us, until now.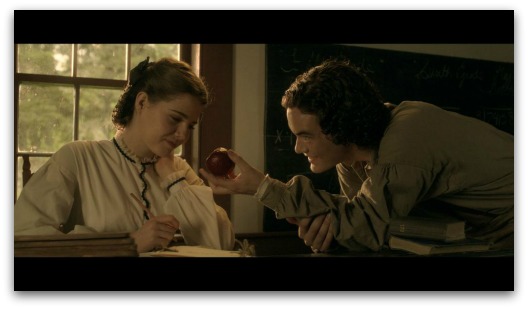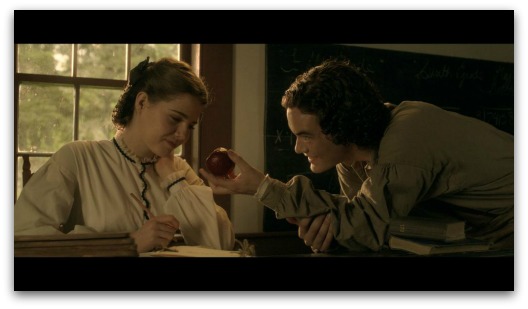 We have both watched the trailer for this film and feel it is a movie that looks interesting from a historical view, a theatrical stand and it's storyline.
Here is a synopsis;
Inspired by actual events and based on the extraordinary novel by Harold Frederic, which the great American critic Edmund Wilson praised as a brave and singular book that "differs fundamentally from any other Civil War work," Copperhead is the story of Abner Beech, a righteous farmer of Upstate New York, who defies his neighbors and his government in the contentious autumn of 1862. Abner despises slavery – but just as passionately opposes the war that is waging in the name of "union" hundreds of miles away because he believes the Constitution of the United States is being trampled.  Abner is neither a Yankee nor a Rebel.  He is what is known as a Copperhead.
Copperhead is a parable of the Civil War and perhaps for our own time. For anyone who reveres and believes in the preservation of the Constitution of the United States, Copperhead is the must see family film this summer!
This film is rated PG, but for those covering this time period in American History, this may very well be a movie that as Homeschooling parents might make a good date night to see if this would suit your family's viewing criteria.
I did ask a few more questions about the movie and was assured that, "there are no battlefield scenes or graphic violence. There are injured soldiers, like one character lost an arm, but it's portrayed with an empty sleeve. There is a fist fight."  I also asked about language and was told, "I don't recall any questionable language, though there are argumentative confrontations over political disagreements."
This is a film that the director wanted to make for families.
They have also offered a giveaway to one of my readers which consists of;
1. A Movie Cash gift card (good for one movie admission)
2. A movie poster signed by director Ron Maxwell (Gettysburg, Gods and Generals)
3. Harold Frederic's book The Copperhead, which inspired the movie
To enter leave a comment, for a second entry like
On the Old Path
on Facebook, for a third entry like
Copperhead
on Facebook.  Be sure to tell me in the comments if you liked the pages.  A winner will be picked on Friday the 21st.  Contest open to readers 18+ in the continental US and Canada.
Dave and I are really looking forward to seeing this film, be sure to click on the trailer below, I'd love to hear what you think.
Disclosure; I received the same merchandise in exchange for writing this post. All opinions are my own.
Pin It