Week 24
11/06/13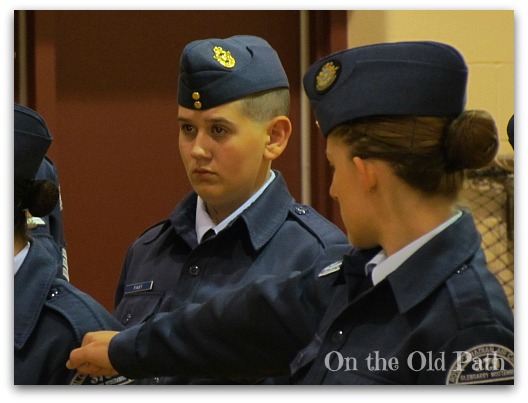 This was Elijah's last official night at Air Cadets.  He has really enjoyed this past year.  I was so unsure about putting him in it, but it has been a pretty good experience for him.  We joke about it a bit, Elijah is in Air Cadets and our nephew is in Army Cadets and Dave comes from a Mennonite family where in general they are seen as pacifists.  I believe Dave even took some teasing from friends when he first mentioned Elijah was in Air Cadets, "A good Mennonite boy, with his kid in Air Cadets?"  Elijah has had some neat opportunities, (cover your ears Menno friends) he has been to the shooting range, (okay you can uncover them now), he has been in a 4 seater plane and a glider, and this past weekend got to visit the tall ships.
12/06/13     no picture
13/06/13     no picture
14/06/13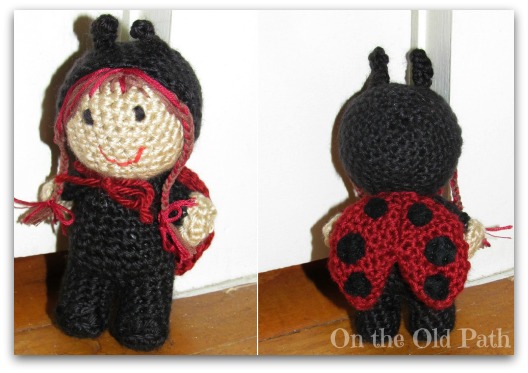 I procrastinated and spent every spare minute of Thursday and Friday making this little Ladybug girl for a sweet little girl who  just turned 5.  She and her 2 other siblings all have a birthday in June, so we went to their joint family party this weekend.  Of course, I forgot my camera but the weather was perfect and they live on an island in the St. Lawrence River so we had a wonderful time watching the kids play in the water.
15/06/13    no picture
16/06/13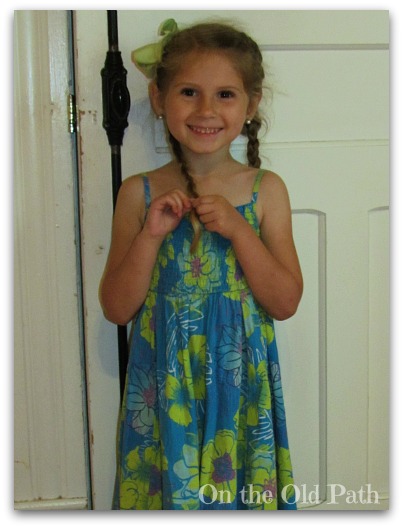 I know Father's Day, and I have a picture of Hannah.  After a wonderful Saturday spent outside, we got home and tucked everyone into bed.  We rolled out of bed bright and early, and I made 2 big salads to take to church.  We were late for church, and missed part of the service but immediately after the service we had a beautiful wedding.  This special couple had already been married for 10 years, but, in their tradition from the part of Africa they are from you have 3 wedding celebrations, one when the husband brings the dowry to the brides family,  a legal ceremony, and then your church wedding.  They had never had the church ceremony.  It was so beautiful, and so joyful.  It was such a pleasure to be a part of it.  I really wanted to share their beautiful picture but haven't had a chance to ask if I could share it here so if it is a, 'yes' I 'll sneak it in next week because the joy is just written all over their faces; that when you see them you just cannot help but smile.  After that we headed over to my parents house for supper.  It was a full and busy day and somewhere amongst all that action I snapped a picture of Hannah.
17/06/13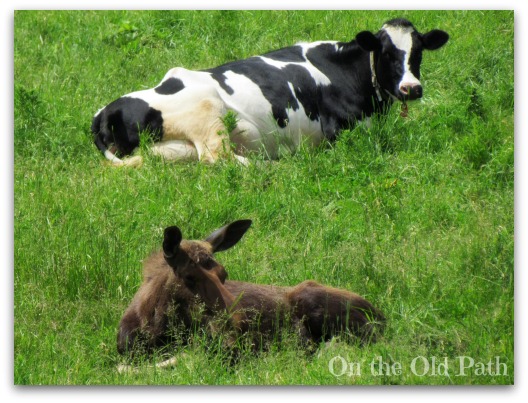 Yep, that is a moose and a cow and that is all I'm going to say because I plan on posting about it tomorrow so if you want the story you'll have to check back in!
Pin It