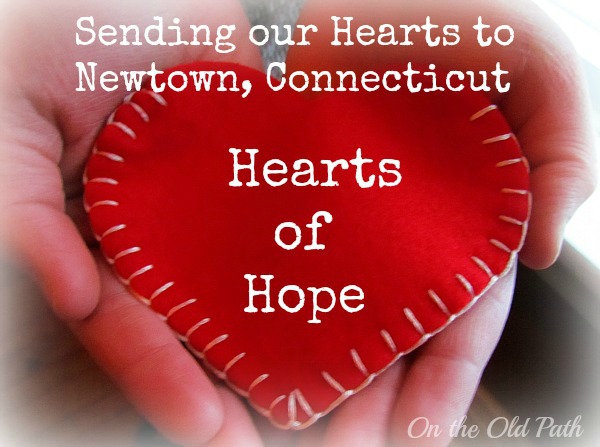 By now I am sure just about everyone who is going to weigh in on this matter has already done so.  I have seen posts, news segments etc.   Our hearts have broken right along side all of those personally effected, just as everyone else who has heard this news.  I heard about an idea someone had, I don't know if it was one person or a number of people but I couldn't help but think what a wonderful idea.  I have been busy with the season and I truly couldn't say if this has been posted all over the place, and if it has fantastic, but if not, then let me tell you all about Hearts of Hope.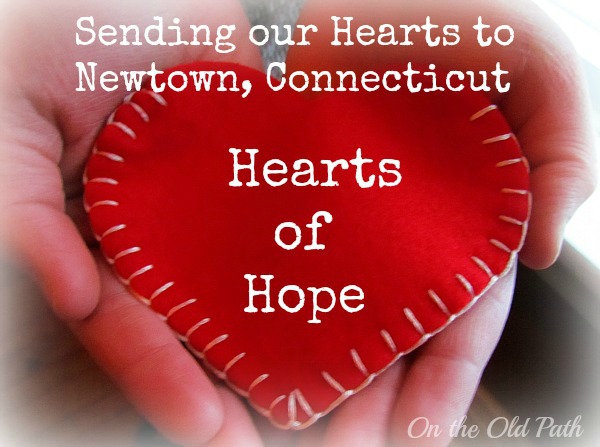 The hope is that people from all over the world will take a few moments out of their busyness and stop and cut out a heart, write an encouraging note on it, and then pop it in the mail.  There is a church that is receiving the hearts and they will be spread all over Newtown, in the library, post office, hardware store etc,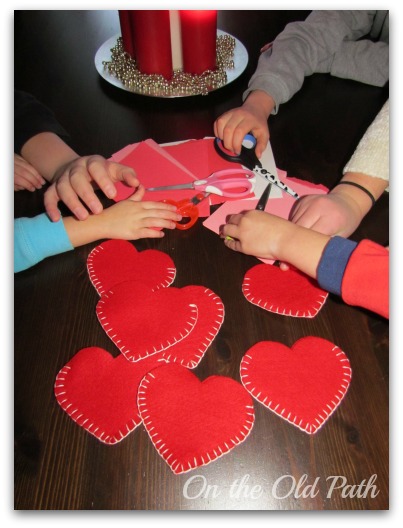 "….so that no matter where the people of Newtown go they will be surrounded by love and reminded that from hate rises love and support. That humanity is still very much alive and if we band together with love and hope in our hearts we can accomplish so much more. It really does take a village…" ~Hearts of Hope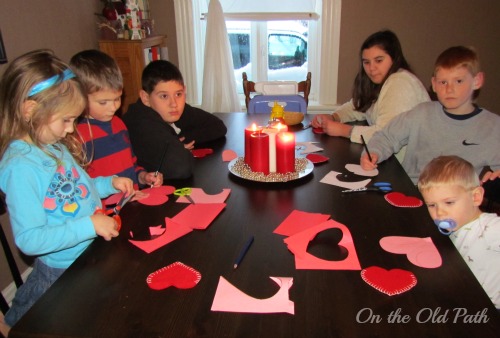 You don't have to go as fancy as I did with the hearts, I just wish I could do more so we made them as pretty as we could.  I did this with my children.  My oldest two children do not have many details, and of course they do not need them, but they do know that there was a senseless loss of life, many being children.  The rest of my children know none of the details.  I had everything ready for them to make their hearts.  I explained that there was a town in the United States that had something very sad happen and the people there were heatbroken.  So we were making the hearts to let them know they are loved.  That was enough for my children they went to work on their hearts.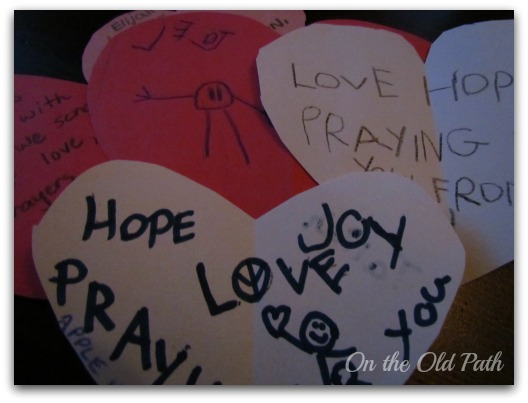 If you are worried your child will keep asking questions, I believe in all truthfulness you could answer them, that you really can't wrap your mind around what happened there and so you cannot explain it.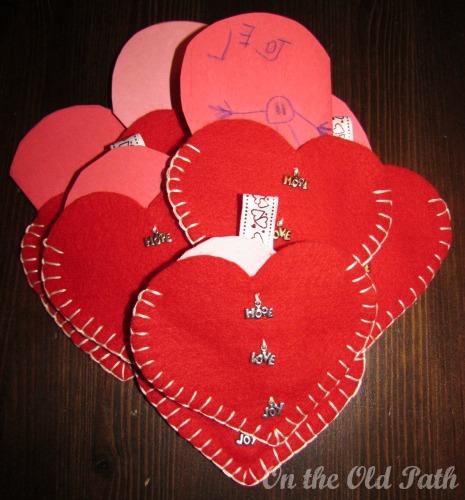 Please take a few minutes to send some love in the mail to Newtown.
Address it to;
Hearts of Hope  c/o
Newtown Congregational Church First Church Congregational
14 West St, Newtown, CT 06470
or
148 Beach Rd, Ffld CT 06824

Pin It