A few days ago I was browsing recipes online and Joel was watching over my shoulder when a picture caught his eye.  I asked him if he thought it looked good,  and while he licked his lips he made a slurping noise.  I took that as a 'yes' and decided to read the how to's of making this sweet.  To my surprise it only had a few ingredients and sounded super easy to make.  I love easy.  I decided to share it with you as it would be great to make at Christmas time.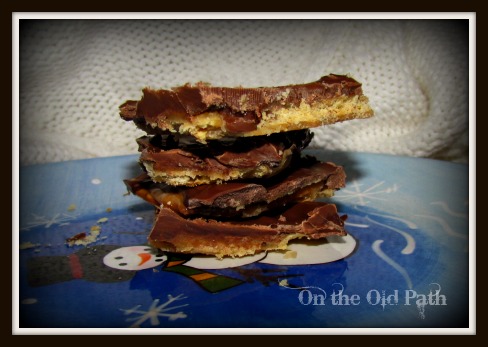 You will need;
cookie sheet
tin foil or waxed paper
about a sleeve and 1/2 of saltines (premium plus crackers)
1 cup of butter
1 cup of

brown sugar

2-3 cups of milk chocolate chips (you could even go as far as 4 cups if you love chocolate)
Optional toppings nuts,   (almonds,   peanuts etc.) peanut butter chips ,  butterscotch chips,  crushed  candy cane
Preheat your oven to 400 degrees.
Arrange your crackers on your lined cookie sheet. (Don't forget to line the sheet with tin foil or waxed paper!)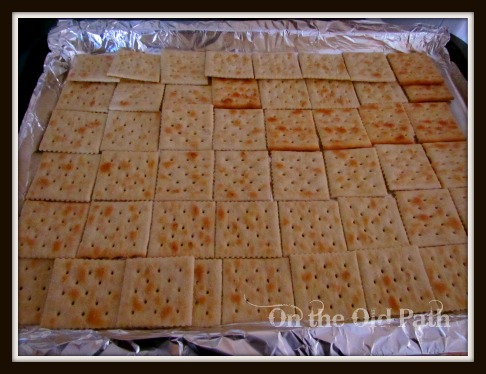 In a sauce pan melt your one cup of butter.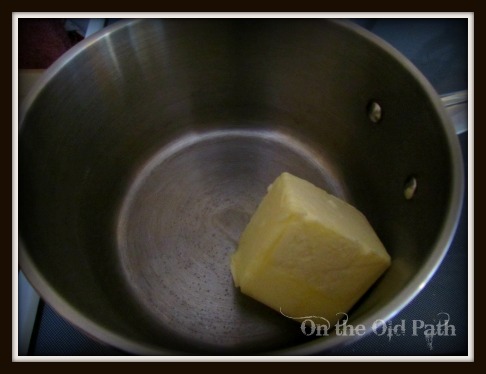 When it is just about melted add in your cup of brown sugar.  Stir continually. 
Once it starts to bubble,  let it  boil for 3 minutes.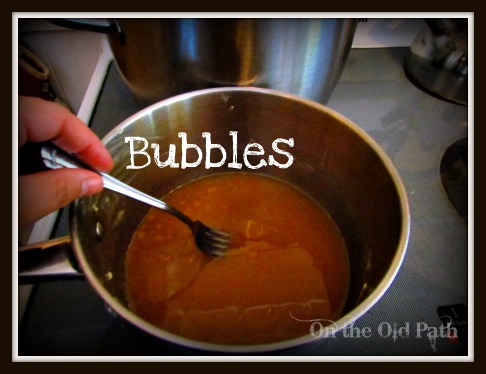 Stir constantly so it won't burn or stick to your pan.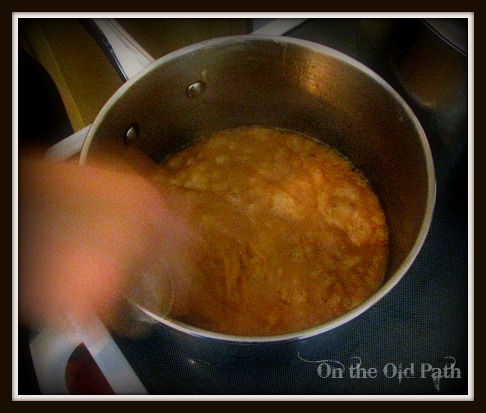 After you remove from heat pour evenly over your crackers,  and smooth with a fork or knife.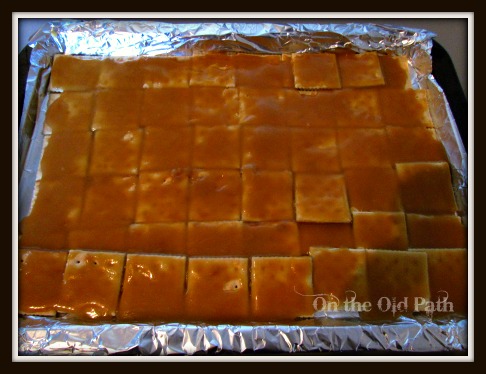 Place cookie sheet in the oven for 5 minutes,  it will bubble,  this is what you want.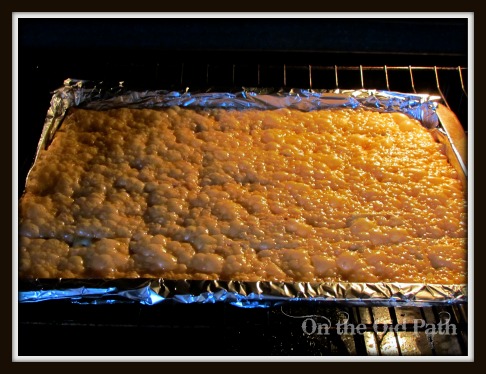 Immediately after it comes out of the oven spread your chocolate chips on top.  Let them sit there for a minute or two to soften and then smooth evenly.  At this point add any toppings you'd like.
Let cool.
Once cooled you can cut them into squares with a sharp knife or you can break them apart and enjoy.  If you are not lactose intolerant pour yourself a big glass of milk or enjoy with a warm cup of coffee or tea.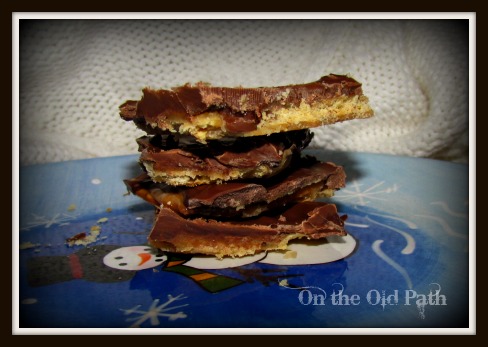 We decided to call these Yummy Chocolate Caramel Crisps!  But that isn't what they are actually called,  we felt their original name was lacking something,  so we discussed various names.  My one daughter really wanted to call them 'Texan Toffee' so to my friends in Texas you just might want to give them a try and use that name.
But we must give credit where credit is due,  we first found Saltine Cracker Toffee at,   The Not So Desperate Chef Wife and then discovered it originated from,   The Girl Who Ate Everything.   We also found it in a few other places and I suppose the wisest thing to do would be to keep it's original name but it just didn't do it justice.
*One other note,  I read to use salted butter and unsalted crackers or salted crackers and unsalted butter but not both,  however,  I only had the salted variety of both and they tasted fine.  That being said we should all be watching our salt intake! 🙂
Sharing this at…..                
Pin It