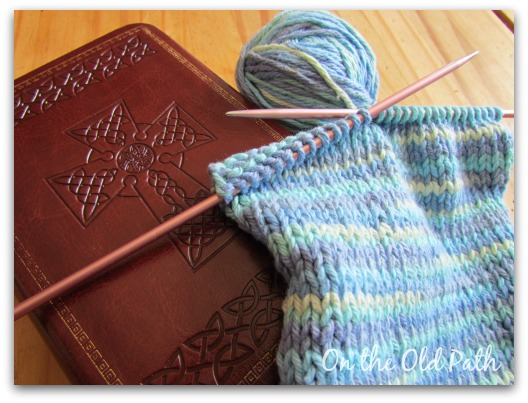 Welcome to Hand & Homemade Mondays, a weekly link up of all the creative things we have been up to.  Feel free to share anything Hand or Homemade.  It can be something you have sewn, knit, crocheted.  A painting, a piece of furniture you have re-finished, woodworking, you name it.  It can even be a new recipe you have tried.
As far as I am concerned March came in like a lion, which means Spring has to be almost here.  It is beginning to feel a bit more like Spring with many seeds started in the house.   I have a huge list of projects that I am trying to make my way through with other ones cropping up in my brain almost daily.  I am not to sure when I will ever have the time to check them all off my list.
As happy as I am to see March here, and the promise of Spring, I am slightly shocked that it is already March.  I do not have any finished projects to show today.  I have been distracted with other things this past week.  However, I have picked up my knitting here and there and am finally starting to feel like I am getting the hang of the purl stitch.  The knit stitch is effortless but the purl stitch is just, well, it feels backwards.  I am just going to use this piece that I am working on as a dish cloth when I am done.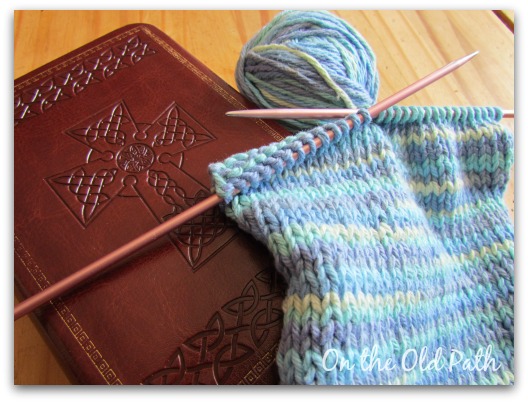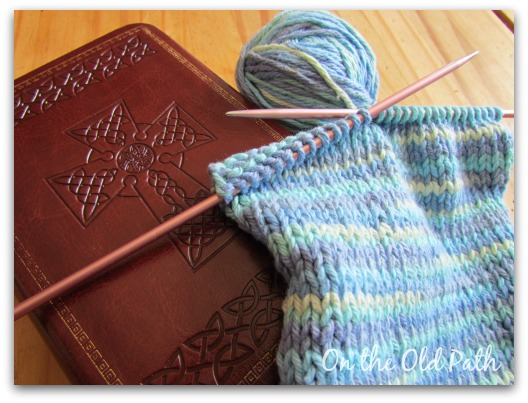 I have an idea of something I want to try to make.  I have not found an exact pattern so perhaps next week I will have pictures and a tutorial to go with it .  Now I just have to decide if I want to knit or crochet it.  Perhaps a bit of both .  There is a hint in the above picture.
Have a fantastic week creating!
Pin It