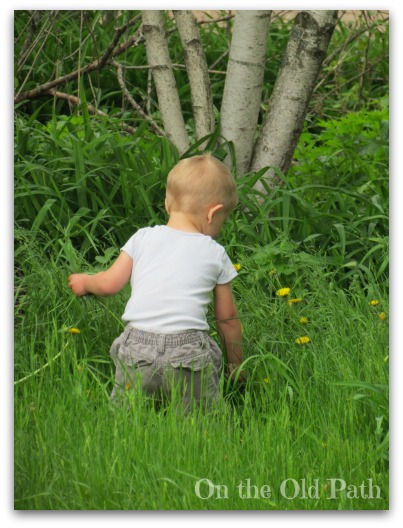 Week 21
I just may be getting in to a rhythm of getting  these weekly photo posts up…weekly!  However, before we all get too excited, I did a lousy job of taking a picture a day this week.
21/05/13   We live next to a dairy farm and the field that shares a fence with our property is only used late spring, summer and early fall.  This past week the cows returned!  Our children are always excited to see them again.  When the cows come up to the fence closest to our home, the children will pick grass and flowers for them.  They call it their, 'Calf-é'. In this picture Samuel is working on getting the perfect selection for his customer.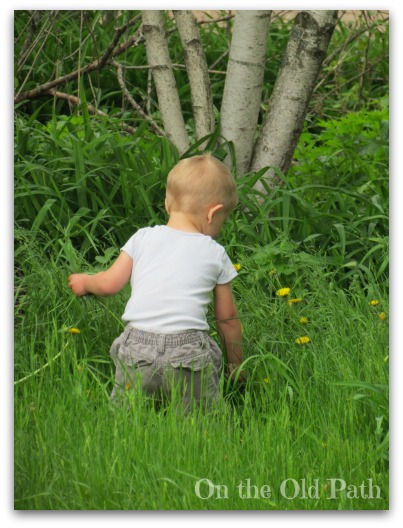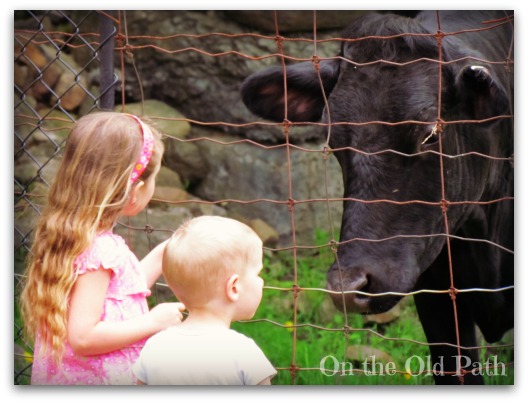 22/05/13    No picture.
23/05/13   Friends of our family will be downsizing their home later this year and offered me their sewing table.  I was using a little desk,  my material would always fall to the side, making it more of a challenge to sew.  This table has a wing that folds up giving me ample space.  You open the door up and there is room to sit with your legs under the table plus lots of storage. Thank you Mrs. Barkway!!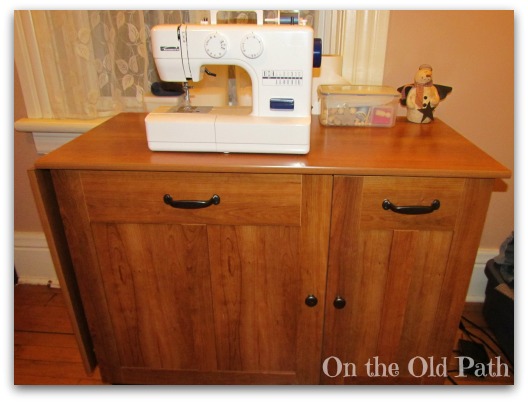 24/05/13    No picture.
25/05/13   We   Have been watching all the geese waiting to see them with their goslings…finally.  There were 4 family groups leading their little ones around, too cute.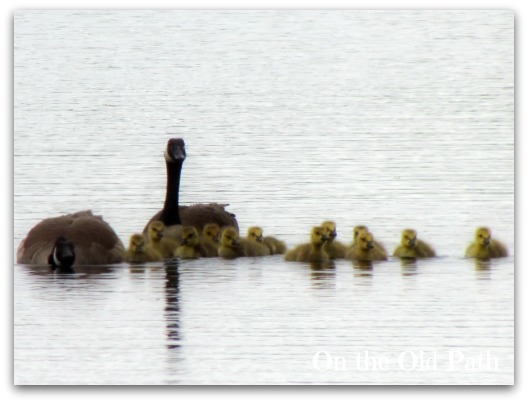 26/05/13     No picture.
27/05/13   Lately, I seem to have no shortage of helpers wanting to help create the meals etc.  Unfortunately, they all seem to lack enthusiasm when it comes to helping with the clean up.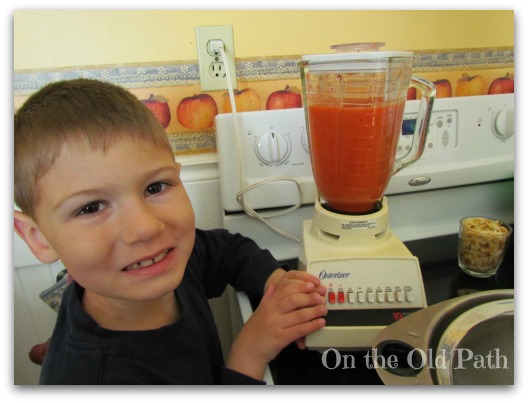 As I missed so many days this week I thought I would add in a bonus picture, taken by Taliah.  She built a Lego farm.   I loved the patchwork look it had.
Pin It