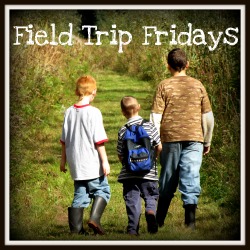 As winter will be upon us far too quickly I am trying to get the children outside as much as possible.  Dave had been talking to our neighbor about a piece of land across from our house.  At the end of his field was some bush and Dave was wondering if it would be alright to tap some of the trees next spring.   Our neighbor said to go ahead and look but didn't think that there was much in the way of maple back there.  We decided to make it our Field Trip Friday outing.
Friday dawned bright and clear even though the weather report was calling for rain.  Dave snapped a picture of one of the leaves from our best sap producing tree and we got the children and Mocha (our dog) ready and we headed across the road.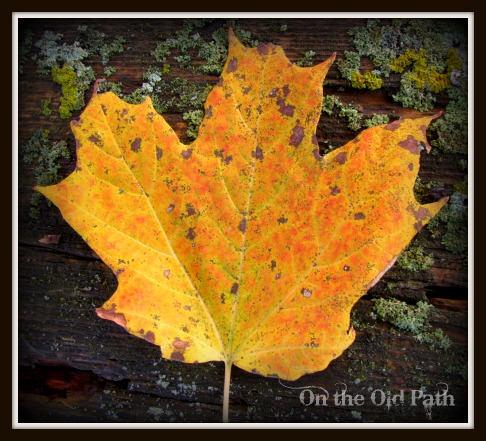 Spirits were high as the children had speculated about the woods across the street since we moved in 2 years ago.  I do believe I heard the phrase, "We are finally going to get to see what's in the woods!"  more than once.
Joel shouted,  "Frog!"  We all stopped to have a good look and of course took his picture.
 Hiking the field with all its rocks and uneven ground was a bit of a challenge for Joel but he pressed on.  We came to a large ditch with water in the bottom of it at the end field and weeds taller then Joel!  Dave had to carry Joel and Hannah across and even our St. Bernard hesitated before crossing.  We followed a deer path but it was extremely overgrown and Joel was becoming increasingly more stressed.  The children found a jaw bone and some other bones and that did it Joel started to cry and said,  "These are killing grounds!!!"  This was not shaping up as our most successful outing.
Joshua spotted a toad. Once again we snapped another picture.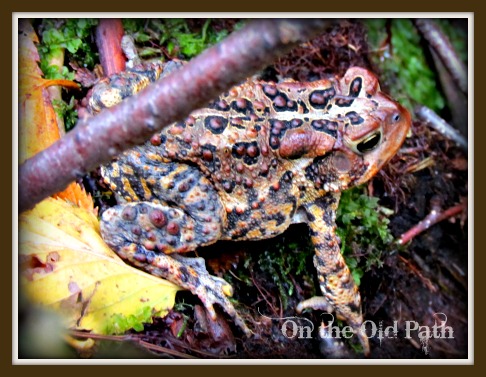 Couldn't help thinking '.'  (How many times have I read that?)  We moved forward there was a lot of fallen branches and Joel was falling all over the place well holding my hand.  It was clear this was not even close to fun for him.  I handed the camera off to Dave and the dog to Elijah.  Joel, Samuel and I headed for home once Dave helped us across the massive ditch.  Oddly enough shortly after we left Dave discovered a nice culvert to cross the ditch.
Joel and Samuel had a nice warm bath and some hot chocolate and snuggled in.  About an hour and half later the rest of the troops rolled in they found and marked 7 trees.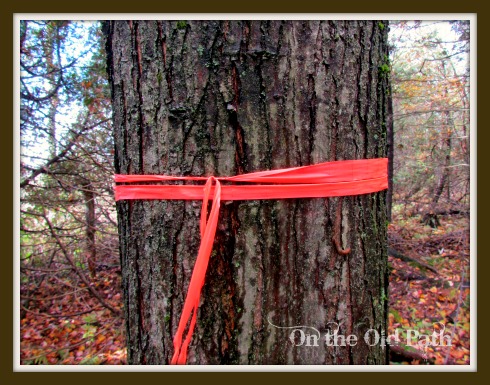 I am hoping they produce a lot of sap.  They seem to think with the snow they won't have much of a problem collecting the sap.  They will use a sled to the end of the field and then carry buckets in.  Hopefully we will be able to bless our neighbor with some syrup from his own trees!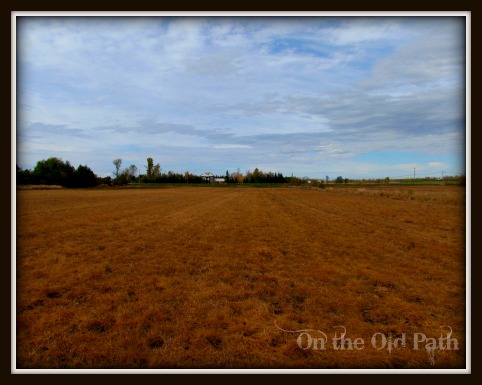 On the way home they took a couple pictures of our house.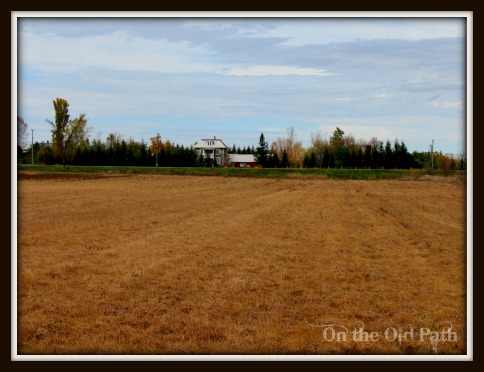 So what have you been up to in your homeschools?


Pin It