Joel's Victory Party!
We have tried to put the word out about our big celebration,  but,  if I've missed you and you have been praying for Joel feel free to come.  If you live far away and want to come and pitch a tent we've got lots of room for that.
Victory Party!!!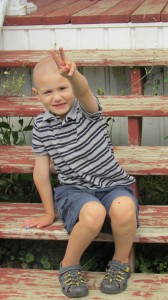 Joel has recently finished his cancer treatment and it is time to celebrate!! We wanted to share this time with all the amazing people who loved us,  prayed for us and supported us through this difficult time.
On Saturday September 3rd we would like to invite you to an afternoon and evening of fun and fellowship.
Feel free to drop in anytime after 2pm.
BBQ will start at 5pm
Please RSVP;
ontheoldpath@hotmail.com
Attn; Victory Party
If you need directions please feel free to email.
Bring your own lawn chairs.
Please do not feel the need to bring a gift for Joel,  if you feel so inclined we will be accepting donations for Candlelighters.
Candlelighters Mission:
To enrich the lives of children and their families coping with childhood cancer. Promote awareness and understanding of the impact of childhood cancer on children and their families.
Vision
That every child affected with childhood cancer and their family,  enjoy the best quality of life possible,  from the time of diagnosis,  through to the completion of treatment and beyond.
Pin It