Week 19
o7/05/13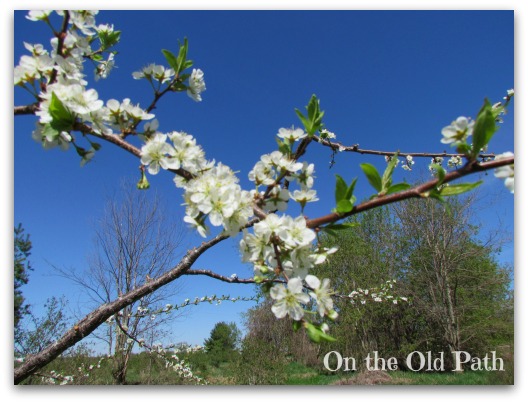 Beautiful plum-tree blossoms!  I just adore all the new life, the apple blossoms are out now too, even some of our strawberry plants are starting to bloom!  I love the incredible colours of spring the green is so vibrant, that it seems unreal.
o8/05/13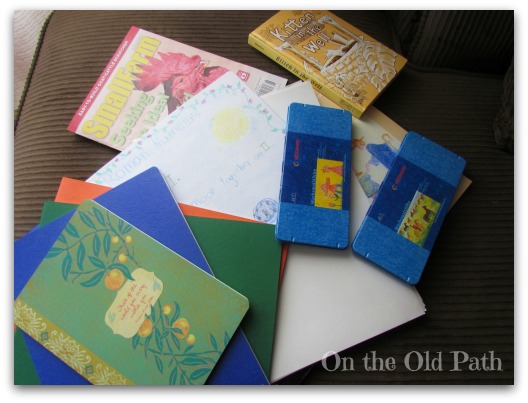 Just a pile of school books on our couch.  In the search for something that would lend it's self to the way Joel seems to learn we have embarked on a new approach, so far everyone seems to be enjoying it.  In fact I have heard from a few of the kids that school is a lot more fun. Win/win for me.  When I am more confident in what we are doing I'll share a post.
o9/05/13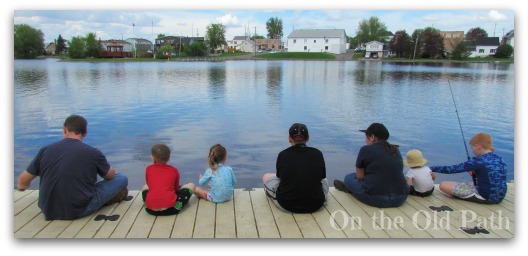 We got chores and school done in good time so we took the kid's to a local park to fish.  Not much fishing happened but the kid's all had fun and Elijah managed to catch 2 small fish.
10/05/13    no picture
11/05/13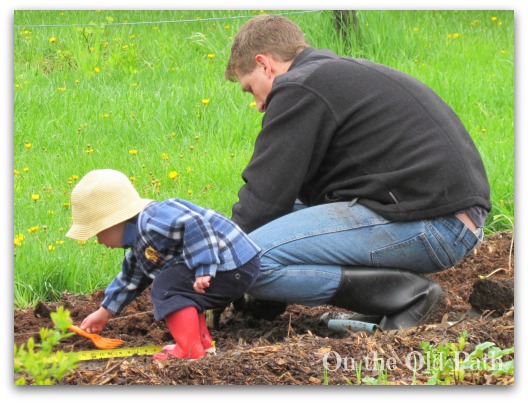 This has to be my favourite picture from the week.  I love watching the kid's follow Dave and do what he is doing.  Samuel loves to be outside, and when Dave is home he often shadows him.
12/05/13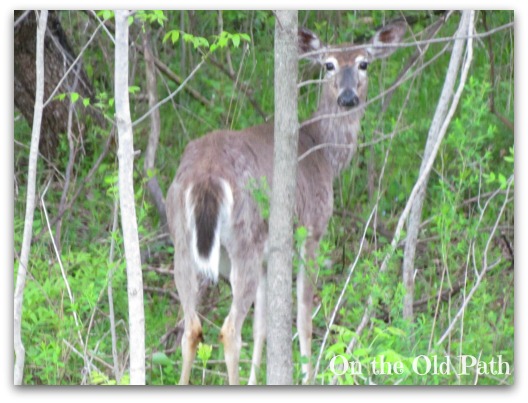 On Mother's Day we decided it would be nice to go for a little drive around where we live and saw this fella watching us!
13/05/13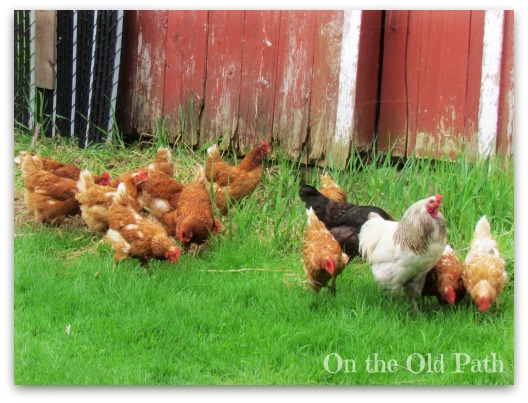 Dave extended the area where we keep our chickens, it is beyond a run because it is larger than that.  We do keep them in a fenced area because they like to sit on our front porch and they leave behind a mess.  photo credit: Dave
Pin It