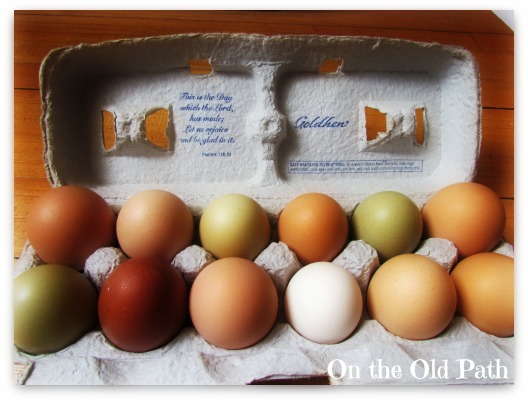 If you are new here my goal was to take a picture a day and post them weekly…
Honestly, could I be any worse at this?? Really??  I had no idea I would be this terrible or I would never have jumped at this.  Sure I expected I would forget to take a picture here and there, and that I might be late posting but this is ridiculous.  With my head hung in shame here we go…
Week 6
05/02/13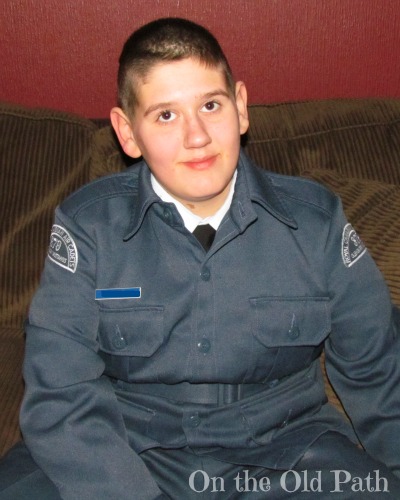 This is Elijah in his Air Cadet uniform on his 15th Birthday, he is taller than me now.  (Some might say that isn't saying much).
06/02/13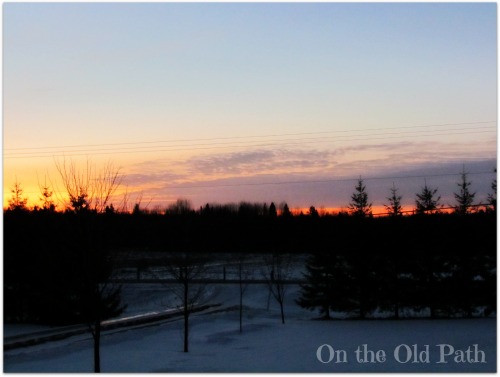 An early morning (I believe Dave took this one).
07/02/13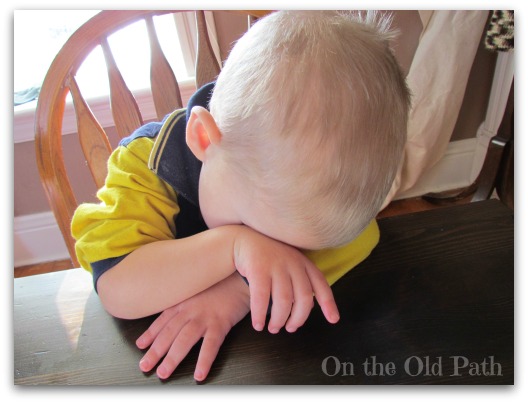 Samuel hiding on me.  I think when life starts to feel rough we should just cover our eyes for a moment.  I love how he feels so long as he can't see you then you can not see him!
08/02/13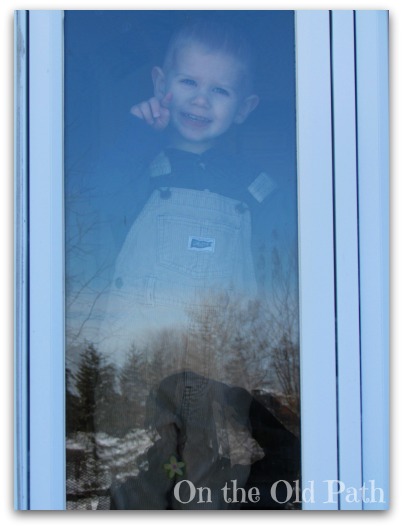 This is one of my favourite pictures.  Samuel is pointing at Dave who is standing outside taking Samuel's picture. I love the reflections in the window too.  Obviously Dave is the photographer here.
09/02/13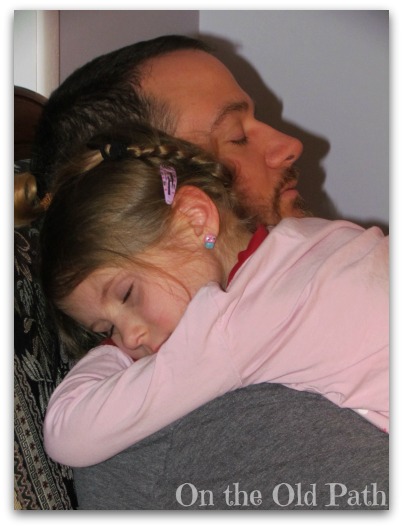 I did take pictures this day but I loved this picture of my brother and Hannah snuggling so it won out as the picture of the day.  Dave gets photo credits once again.
10/02/13  No picture
11/02/13
Joel just being cute.  He is telling me he zipped up his sweater himself.  It took a lot of therapy to get to this point and so we celebrate the small stuff which to us is pretty big stuff.
Week 7
12/02/13   No picture
13/02/13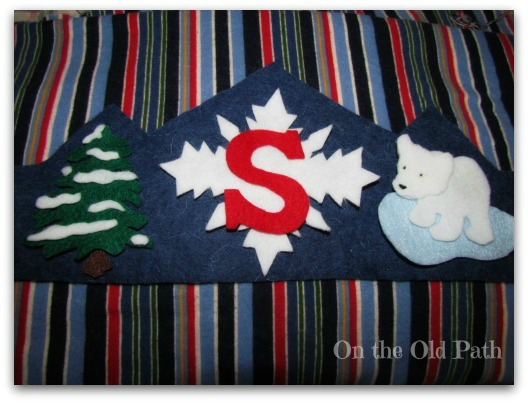 This is a picture of Samuel's Birthday Crown in the works…
14/02/13    No picture.  Joel and I were at the hospital for the day and in the spirit of this challenge I brought my camera to the hospital but neglected to put the SD card in the camera.
15/02/13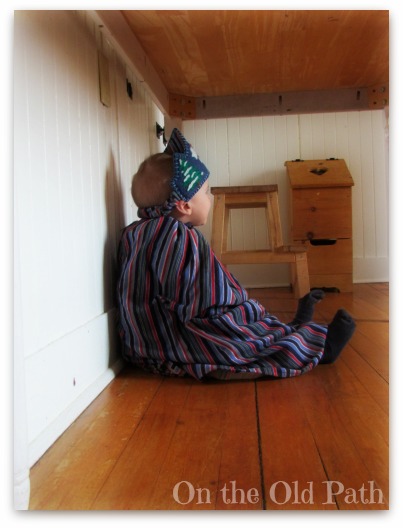 It was so hard to pick one picture from this day, this was Samuel's 2nd Birthday and there were so many fun pictures but I love this shot of him hiding under the table in his crown and cape.  (Both Dave and I took pictures of him under the table that day, so I am not positive which one of us took this…)
16/02/13  No picture
17/02/13   No Picture
18/02/13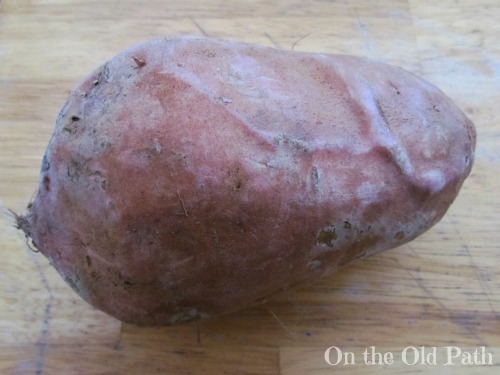 Hmmm a sweet potato…
Week 8
19/02/13  No picture
20/02/13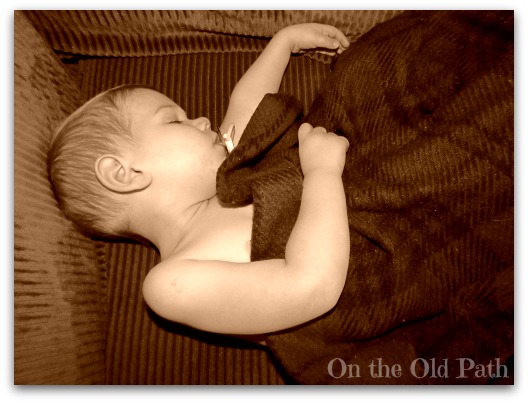 Sleeping Samuel
21/02/13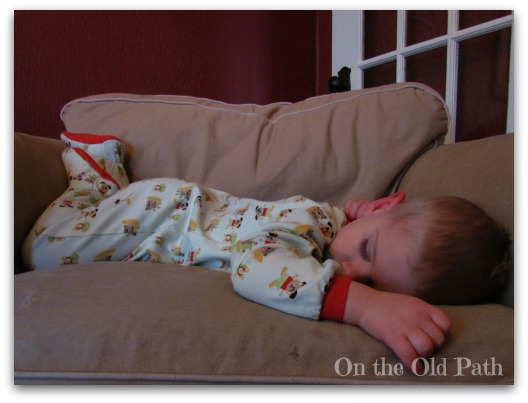 Apparently, I had a thing about taking sleeping photos…
22/02/13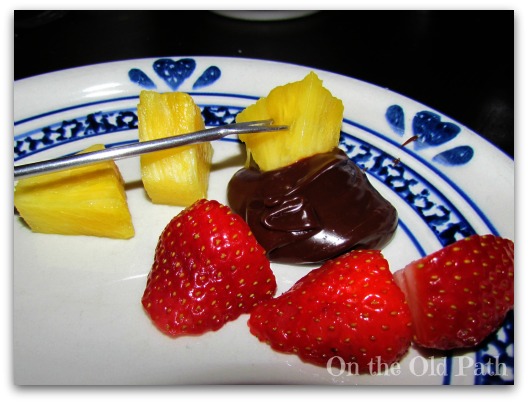 Mmmm enough said.
23/02/13   No picture
24/02/13    No picture
25/02/13    No picture
Week 9
26/02/13   No picture
27/02/13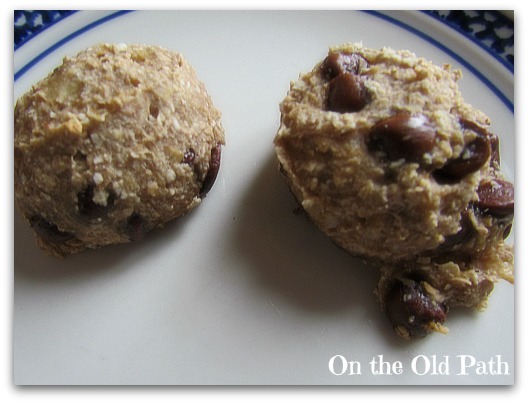 I am currently off wheat for a bit and tried this recipe.  I love simple and this was 2 bananas, a cup of oatmeal and some chocolate chips.  I decided to add some cinnamon too… they were all eaten… but I do believe I heard the words, "…worst cookie I have ever eaten."
28/02/13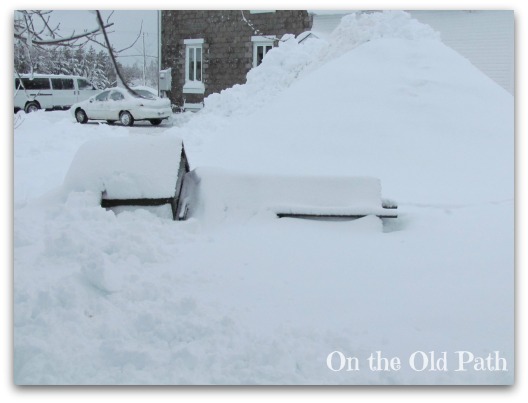 We have had a lot of snow this winter, not to worry Quinn, there are currently no chickens in this coop.
01/03/13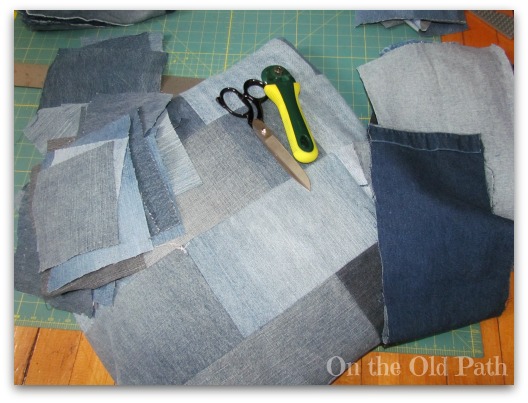 I have a whole bunch of projects on the go and I am working hard it checking a bunch off that list!  Here is one such project in the works…
02/03/13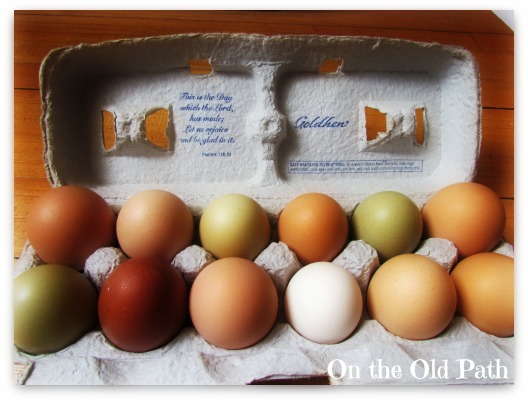 Loving the different colours the eggs are coming in, no need to colour these eggs!
03/03/13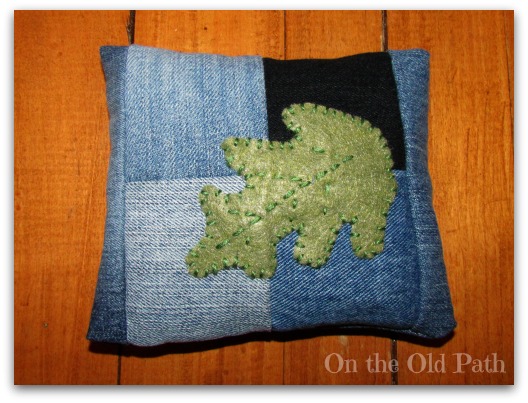 The first of many bean bags to be made.
04/03/13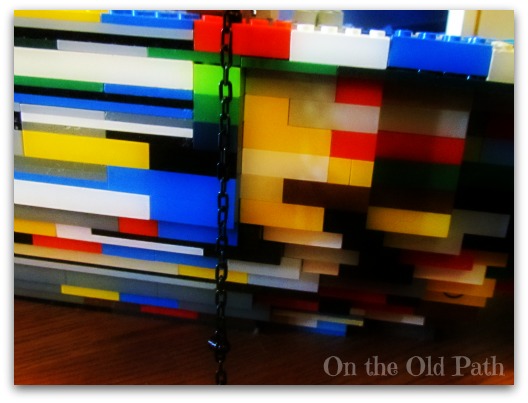 Random Lego shot.  Photo Credit: Elijah
Week 10
05/03/13   No picture
06/03/13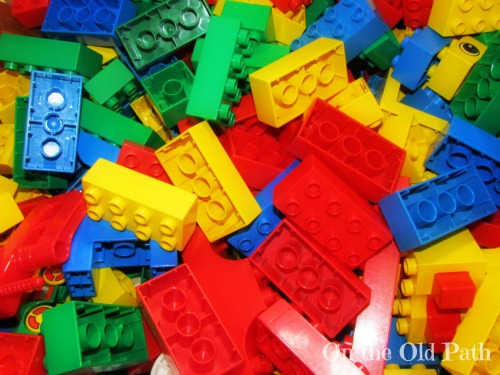 So the only pictures I took on this day were of the Duplo I need to pass along.
07/03/13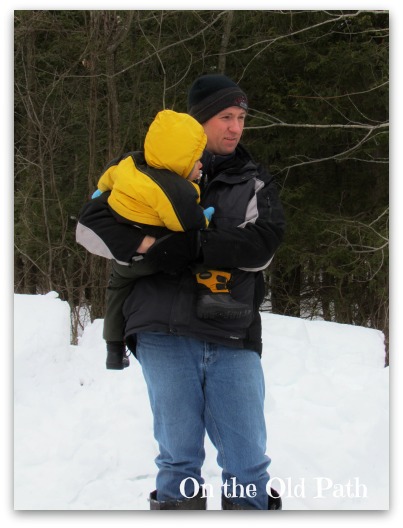 David and Samuel on a homeschool field trip!
08/03/13    No picture 
09/03/13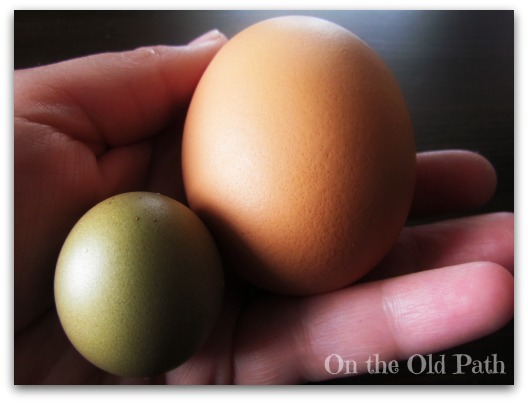 One of our chickens just started laying and laid the olive coloured one that is about the size of a yolk, we have another chicken that lays huge eggs.  They make quite the pair.  I need to take a picture of them together when I crack them.  I am guessing the big one is a double yolker!
10/03/13    No picture
11/03/13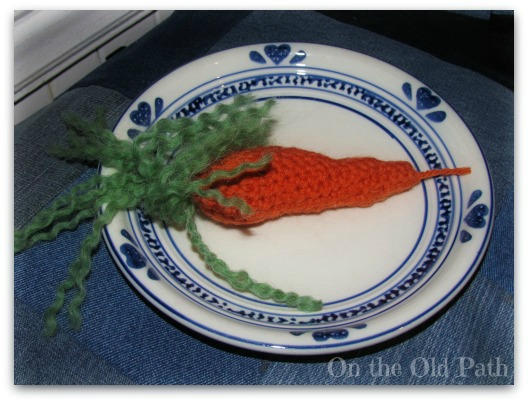 My first attempt at crocheted food.  I see more in my future.
I would like to say I can only improve from here on out, and i hope that is true but if I get worse I think it will be time to throw in the towel.  Here's to next week!
Pin It