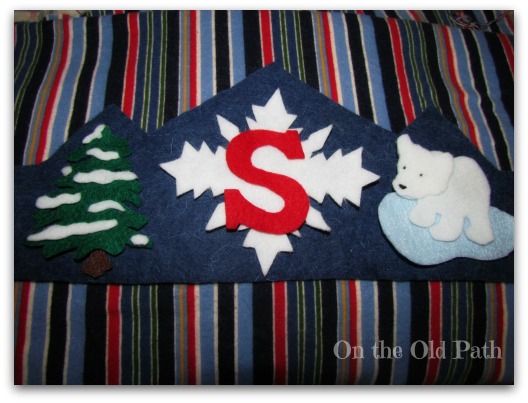 I wanted to make Samuel a Birthday Crown, his birthday is this Friday.  Once again I have left things to the last-minute.  I have had a bit of a creative block going on, but tonight I forced myself to get moving.  I know I am a little crazy, but I think I may make Samuel 2 Birthday Crowns (after all he is turning two!)
Samuel loves to dress up and he loves Hannah's crown and cape.  So I had already decided to make him a cape.  When I thought about the Birthday Crown, I knew he would want to wear it all the time but I wanted him to have something special to wear on just his birthday… so I will make a simpler version for everyday and this one just for his birthday.
I usually start by sketching my ideas.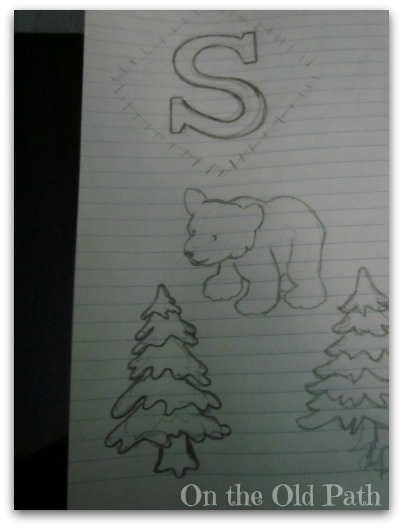 From there I start cutting things out.  I often make my own patterns, and what I picture in my head, does not always come out.  I actually resized the shape of the crown after this picture.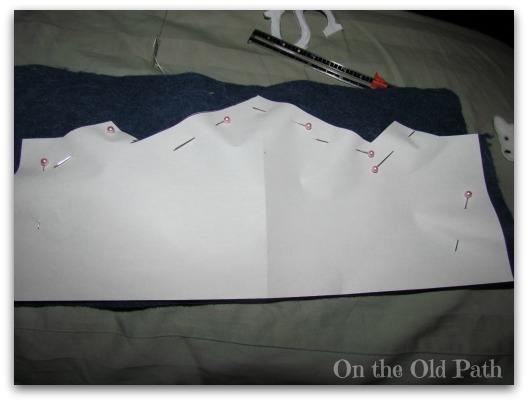 I am not sure how many attempts at a snowflake I took.  I am not highly skilled with felt and again what I envision does not usually translate perfectly.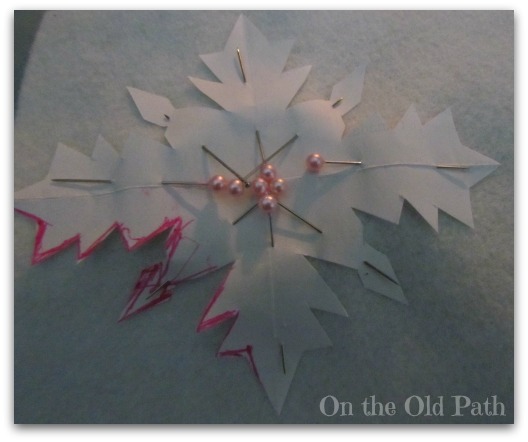 Since Samuel is a February baby I wanted his crown to have a winter feel.  I am sure had it been for a little girl I would have gone heart crazy.  This however needed to be a manly crown.  It still has many finishing touched but I am well on my way.  The striped material will make his cape.  Stay tuned for the finished product!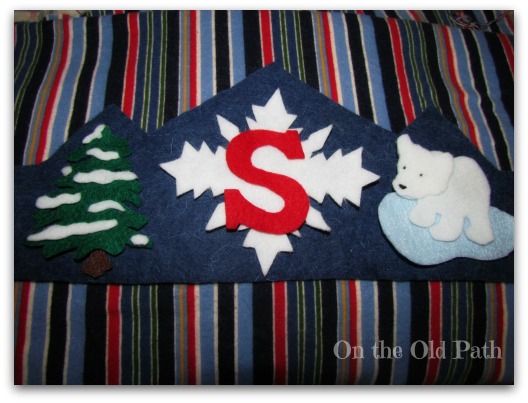 Are you crafting anything??
This post was linked to Frontier Dreams, Keep Calm and Craft On.
Pin It