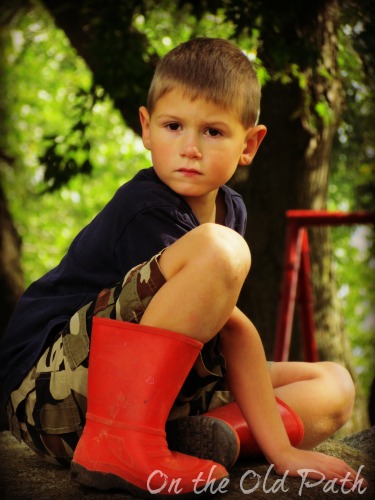 When we are blessed with a child we feel overwhelmed with the task that lays ahead of us.  We have this new precious blank slate with which to write on.  How wonderful, and intimidating at the same time.   I think of all the things I need to teach my children before they grow up and leave my home.  Yet even though I have heard the sayings and experienced it first hand, it always amazes me when they teach me.
My children are all unique and incredibly special to me, but lately I have one that seems to hit me with reality and truth all the time and I am completely inspired by him.  This does not make him any more loved or treasured than my others but lately it does make him my teacher.  Can you guess which child I am talking about?  I'll give you a hint, I believe the journey he has been on has given him eyes to see life entirely different from many of us.
On our way home from therapy today as my mind raced ahead to all the things on my to do list Joel said, "I can not wait until the end of the world!"  An odd thing for a seven-year old to say, especially in 2012 when you read stories laced with fear that the end is near.  (I am not endorsing the Mayan calendar or any conspiracy theories.)  Of course, I asked the question that was begging to be asked, "Why is that Joel?"
"Because I can't wait to see heaven!"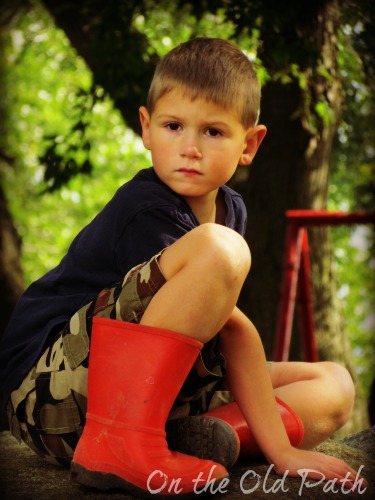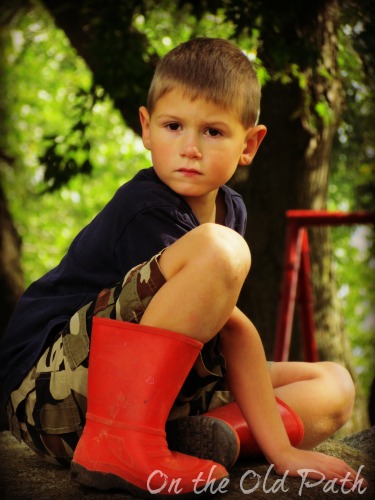 I have a to do list, a plan for this week, next month, the rest of the year and on and on.  Yet, how often do I stop to consider the unfathomable awesomeness of heaven?  We can't even begin to imagine its grandeur.  It will be beyond anything that we have ever experienced here.  I have a seven-year old child that from an extremely young age has longed for heaven.  As a mother I want to hold on to my time with him especially because we have had a glimpse at the possibility of life without him.
I don't think Joel considers life on earth without loved ones, and so when he thinks of heaven he sees only the gain, not the loss that others experience when one leaves this world.  He has experienced it in a small way when Bryce passed away earlier this month.  We had been praying for Bryce so hard and when I told Joel he had gone to be with Jesus, Joel cried and said he wanted to go too, so he could see Bryce again.  Perhaps that is why Joel looks forward to the end of the world and the beginning of the new, as opposed to death, so that we can go together.
Do you think about it?  Jesus is real, and He is coming back one day.  I want to be more like Joel, I want to press my face against the window each morning and look towards the sky and really wonder is this the day He will return.  I want to live my life in a way that it offers hope to those who have none.  Love to the unloved…  I don't want to pass my days with to do lists until Jesus comes back.  I am  not saying there is anything inherently wrong with to do lists, I love them.  But at the end of my life I don't want to be remembered for keeping to do lists.  I want my life to bring glory to Him.
You, God, are my God,
earnestly I seek you;
I thirst for you,
my whole being longs for you,
in a dry and parched land
where there is no water.
 I have seen you in the sanctuary
and beheld your power and your glory.
 Because your love is better than life,
my lips will glorify you.
I will praise you as long as I live,
and in your name I will lift up my hands.
I will be fully satisfied as with the richest of foods;
with singing lips my mouth will praise you.   ~Psalm 63: 1-5
Pin It