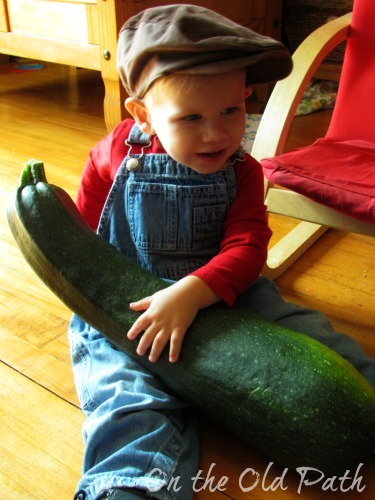 The most proliferous plant in our garden this summer had to be the zucchini plant with the tomato plant as a close second.  I do not understand the super powers of the zucchini.  It can hide in the garden, I am sure it has the ability to make itself invisible if it wants to.  That, and it has the uncanny ability to increase its size a hundred fold over night.  How else can you explain picking zucchini and then the next day finding a zucchini that is over 8 pounds!?!
I am now that lady who has so much zucchini she doesn't know what to do with it.  I know you can grate it up and freeze it for another day, but honestly when they are coming in over 8 pounds at a time there is only so much zucchini one family of 8 can eat.  We do like to put it in a stir-fry, make muffins and cakes out of it and I love to add some to our spaghetti sauce.
Apparently, one of the 8 pound size can even become a playmate for a toddler.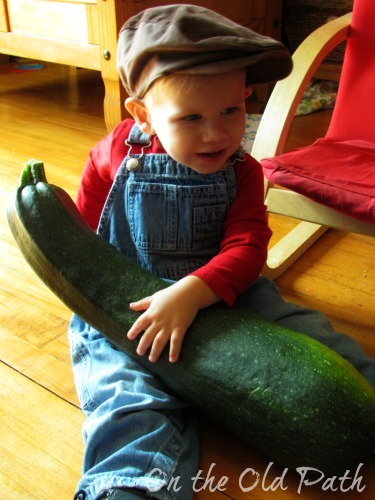 At first they seemed to be getting along famously, but then I thing Samuel just felt that Zuc was in his personal space.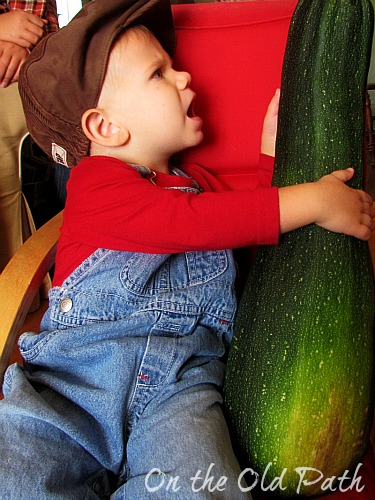 In the end I think they both agreed a little space goes a long way!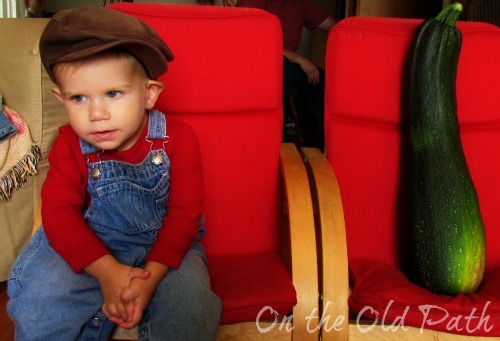 What do you do with your zucchini??
Pin It