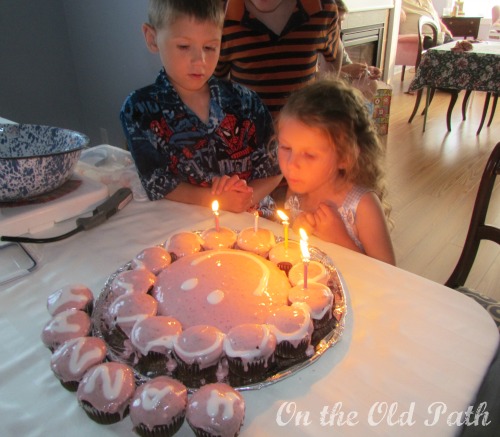 Hard to believe my little girl is already 5, that also means we have been in Eastern Ontario for 5 years!  Hannah was born about a month after we moved down this way.
Hannah was very excited to turn 5 and she kicks off our summer birthdays, there are 4 in the summer.
We had a fun time at Gramma and Biba's house, Uncle Kyle and Mr. Steve where there too!  Hannah was rather vague on what she wanted for her birthday but she was thrilled with all her presents!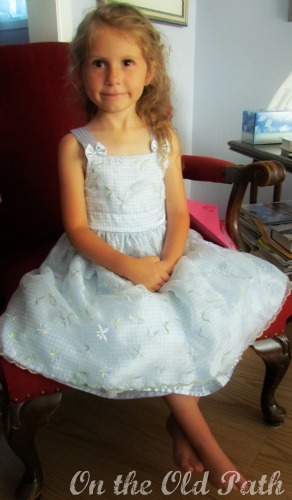 Hannah made me giggle sitting so tall waiting for her presents.  The other children always enjoy helping the Birthday boy or girl receive their gifts.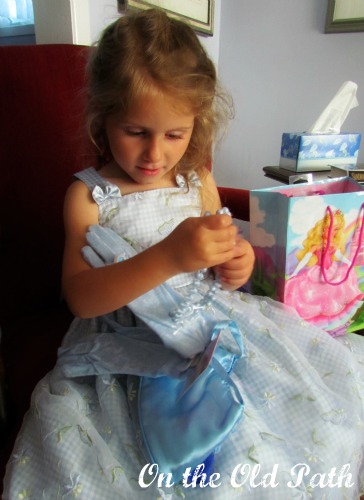 Looking at some dress-up stuff from Mr. Steve!
I am not a great cake decorator, but my children think I am amazing, they have never seen any of those cake shows.  This is my attempt at a flower.
We are trying to avoided as many additives as possible, so to make the pink icing I used strawberries.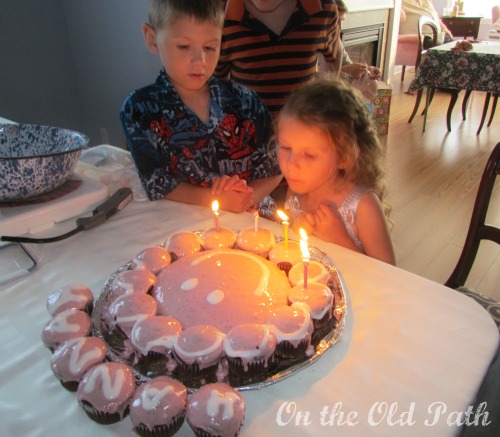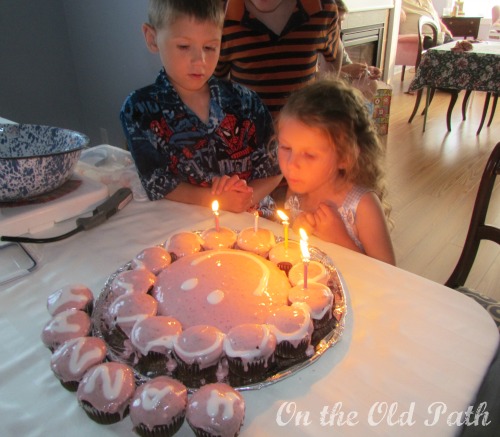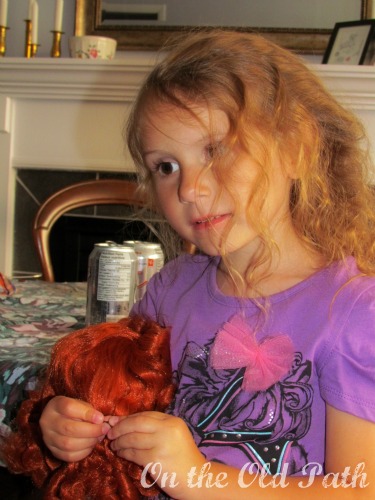 Hannah got this T-shirt as part of her gift from Gramma and Biba and she had to try it on right away, so she wore it over her dress, of course!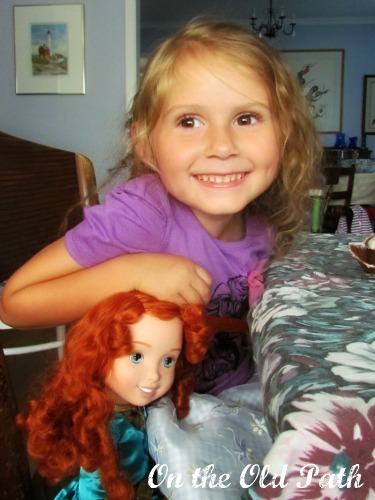 Here she is with her new doll friend!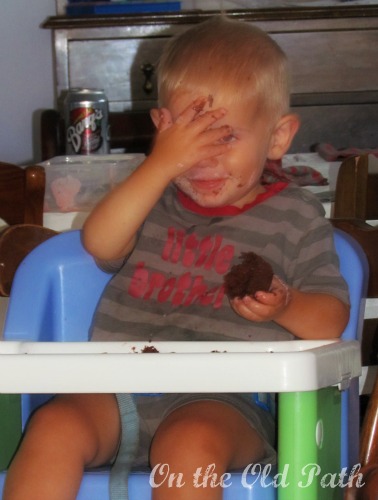 Samuel really enjoyed the cake.  Here he is playing peek-a-boo with Uncle Kyle.  Any time Samuel is messy Uncle Kyle goes out of his way to encourage Samuel to touch his head.   Uncle Kyle has no children of his own… could you guess, well he does have 6 wonderful nieces and nephews.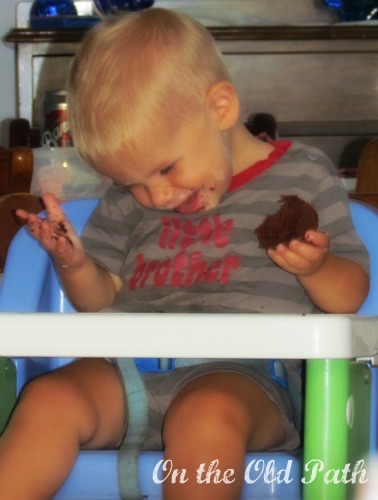 It was a great time celebrating Hannah and all the joy and blessings she brings to our family.  Hannah there is never a dull moment with you.  God Bless you sweetie!
Pin It