I am sitting in a laundry-mat in St. Catharines checking email (the first time since we came down on the 22nd, oh and I am at the laundry-mat because they have Internet) and  ??????thought I would share our annual Christmas Letter, hope everyone's Christmas was a blessed one.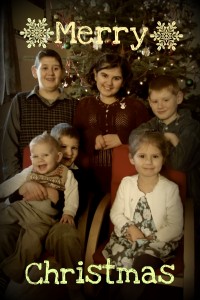 Here I find myself again at the keyboard, trying to organize my thoughts for another Christmas NEW YEAR'S letter.
This year has been a full year complete with highs and lows. I think for the most part we have had more highs than lows. If 2010 was our most difficult year, I think than, that 2011 was our year of HOPE!
Hope is defined as; A desire of some good, accompanied with at least a slight expectation of obtaining it, or a belief that it is obtainable. Hope differs from wish and desire in this, that it implies some expectation of obtaining the good desired, or the possibility of possessing it. Hope therefore always gives pleasure or joy; whereas wish and desire may produce or be accompanied with pain and anxiety.
To be 100% honest our year has not always been free of anxiety but for the most part we have walked in HOPE. The challenges of this year have been out matched by the JOY we have experienced this year.
Our boys moved into their new massive bedroom in our attic. It came about out of concern for having a quarantine room in case one of the children became ill as Joel's immune system was so compromised. Many people volunteered their time and resources to get it done!
Samuel Jacob Fast arrived safely and has filled our days (and nights L) with much happiness!
We came to the end of Joel's cancer treatment!
Joel was granted a wish from Make-A-Wish, probably one of the coolest play structures ever!
We were able to travel again without any fears of ending up in the hospital!
We saw Elijah turn 13, Taliah 11, Joshua 8, Joel 6, Hannah 4, and with each passing month Samuel grows closer to one.
Joel had wanted a chicken coop and chickens for his wish but Make-A-Wish does not give animals. When some kind folks in OHIO heard about this they drove a chicken coop to the American border where friends picked it up and brought it the rest of the way. We are now the proud owners of chickens!
We celebrated Joel's end of treatment with friends and family while combining it with a fundraiser in September, as September is 'Childhood Cancer Awareness Month!'
Taliah once again donated her lovely long hair to, 'Angel Hair For Kids.'
Joel was able to take part in therapeutic horseback riding.
We were given tickets to go to the National Art Center in Ottawa to see the Nutcracker.
It has not always been an easy path to tread but as a family I think we have come through it well. I am very proud of my children as they have had to sacrifice much over the last year and ¾. The journey is far from over, Joel will most likely have eye surgery in the spring, and he will continue with Physiotherapy, Occupational therapy, and Speech therapy, with no end in sight. He will continue to have regular MRI's etc. to make sure there is no cancer etc. Yet we have hope for the future, and we all walk paths that at some point take sudden unexpected turns. Whether it is a child's illness, a broken relationship, a loss of a loved one, a financial burden, none of us are immune. One of my favourite authors wrote, "We must stop regarding unpleasant or unexpected things as interruptions of real life. The truth is that interruptions are real life." ~ C.S. Lewis
Dave, the children, and I have had HOPE because we know that no matter what happens God is still in control. It is our HOPE for all of our family and friends that when the interruptions of life come that you would all have this HOPE too. As we celebrate Christ's birth this Christmas we pray that you will know the gift of His HOPE this Christmas and always.
Pin It