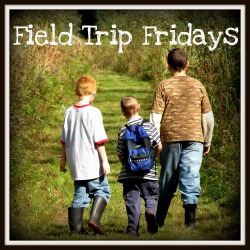 For our first field trip this year,   we took the kids on a Nature Hike.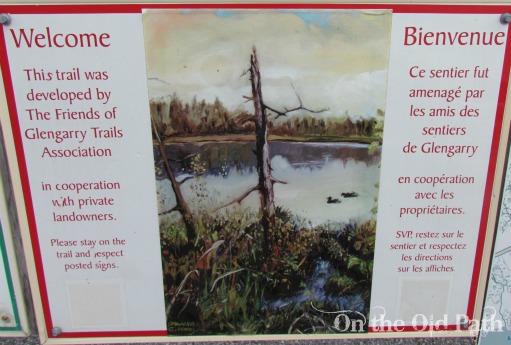 Free,   simple and not far from home!   We loaded the kids into the van and headed out.  We had a great time as we walked the trail.  The kids were excited to be out of the house and doing something with Momma and Daddy.
It had called for rain but we headed out anyway and were blessed with a wonderful time and the rain held off!  We  enjoyed the fall colours and the last of the wild flowers.
"For everything God created is good…" ~ 1 Timothy 4: 4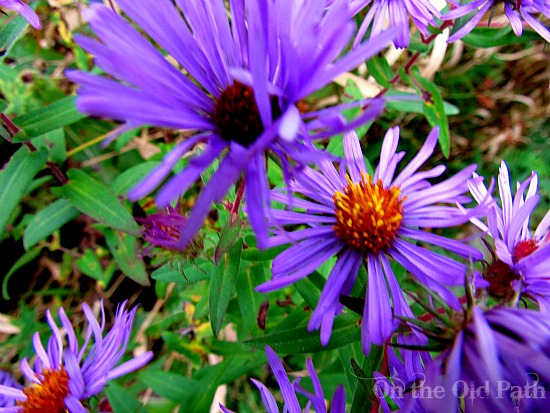 We  stopped and examined plant life that we are unfamiliar with and others that we know well.  We have seen these little berries growing on the ground near our driveway at home.  Can anyone tell us what they are?
At first I thought the children would just race down the trail and there may have been a little of that but more than once it was one of the children that would point something out to us.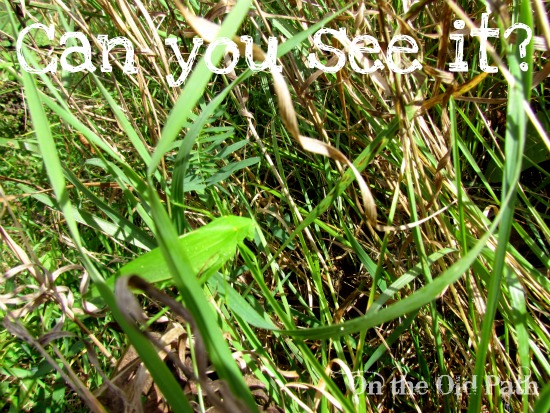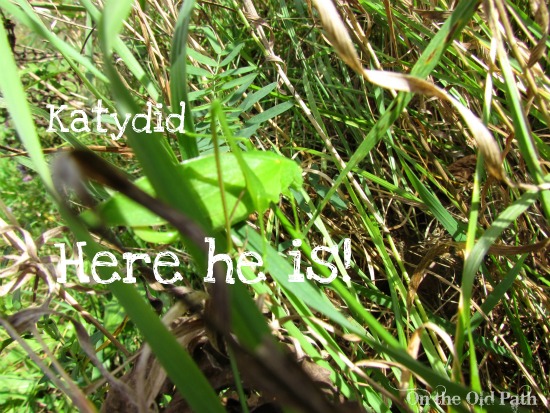 I think I would have missed this little leaf bug, I believe his correct name is Katydid but I am open to correction if there is an entomologist present.
The sun broke through and it was just beautiful I was so glad that we had not stayed home because of the weather report. Taliah could not look up because at that moment it was too sunny.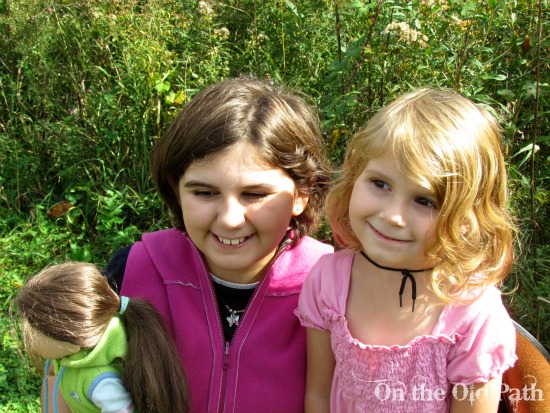 (Oh,  the string around Hannah's neck is from her Cowgirl hat!)
As I was walking a long Elijah told me to stop,   I was just about to step on this little guy!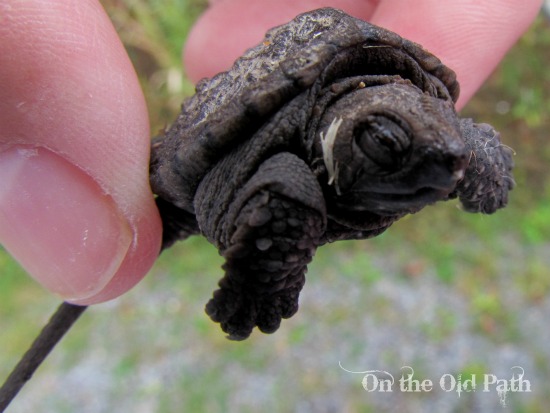 Hannah was kind enough to lend us her hat so we could all get a closer look at this little turtle.  I don't think we have ever happened upon one so small before!
We put this guy back down a little off the trail and continued on our way.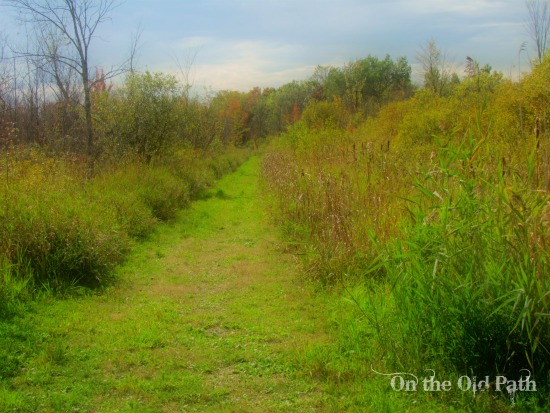 l
 How many are your works, LORD!
In wisdom you made them all;
the earth is full of your creatures.
There is the sea, vast and spacious,
teeming with creatures beyond number—
living things both large and small.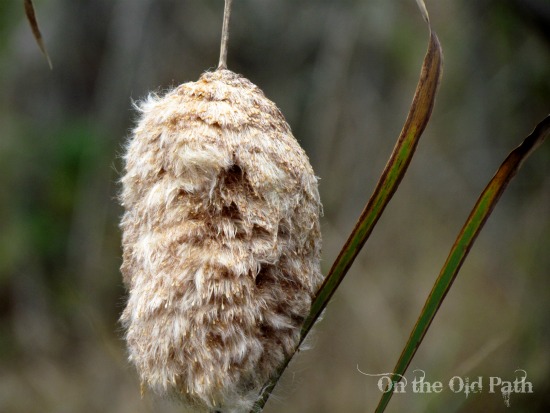 A note to all parents cattails can be fascinating to children, on an earlier outing our kids picked some.  They were left in the van and ended up going to seed like this one everything was covered in tiny seeds!!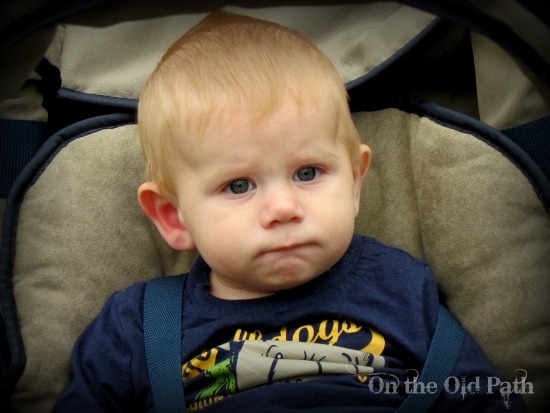 Even Samuel had a good time it was fun to watch him looking at everything, he stayed a week for the whole hike (about an hour and a half)!  I think once he was back in the van he was sound asleep in no time.

Our children can't wait until our next outing.  It does take a little effort to get everyone out the door but in the end it is so worth the wonderful memories we made that day.  Have you managed to get the children out of the class room lately.  If you have we would love to hear about it  feel free to link up!
Pin It